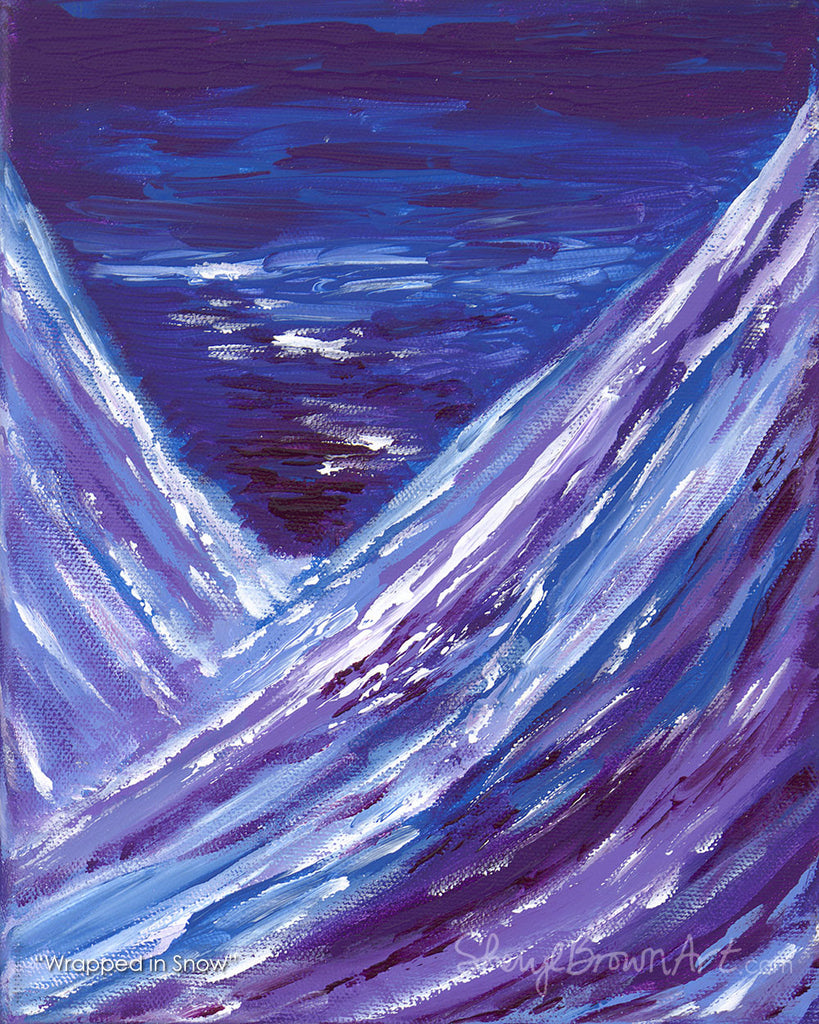 Wrapped in Snow
$45.00
"Wrapped in Snow" is painted on an 8x10" Canvas with Acrylic paint, in Portrait orientation. 
The colors used in this painting include shades of deep blue, cobalt blue, light blue, deep purple, periwinkle, violet and lavender with white.
This work is available as a Silk Scarf and as Fine Art Giclee Reproductions on Paper or Canvas.
A deep midnight sky tops the bright snowy slopes  in a simple wrap.
Ultimately peaceful, the contrast of cool deep shades of blue and purple with white makes for a bright night even in the dead of winter.
A simple invitation to explore this mountain slope in quiet compels consideration. What's around the next corner? 
Distant white in the sky suggests the way will be lit in spite of the night.
Combine "Wrapped in Snow" with "Purple Sky," "Underground Source" and "Crimson Valley" for the ultimate deep purple and blue experience.