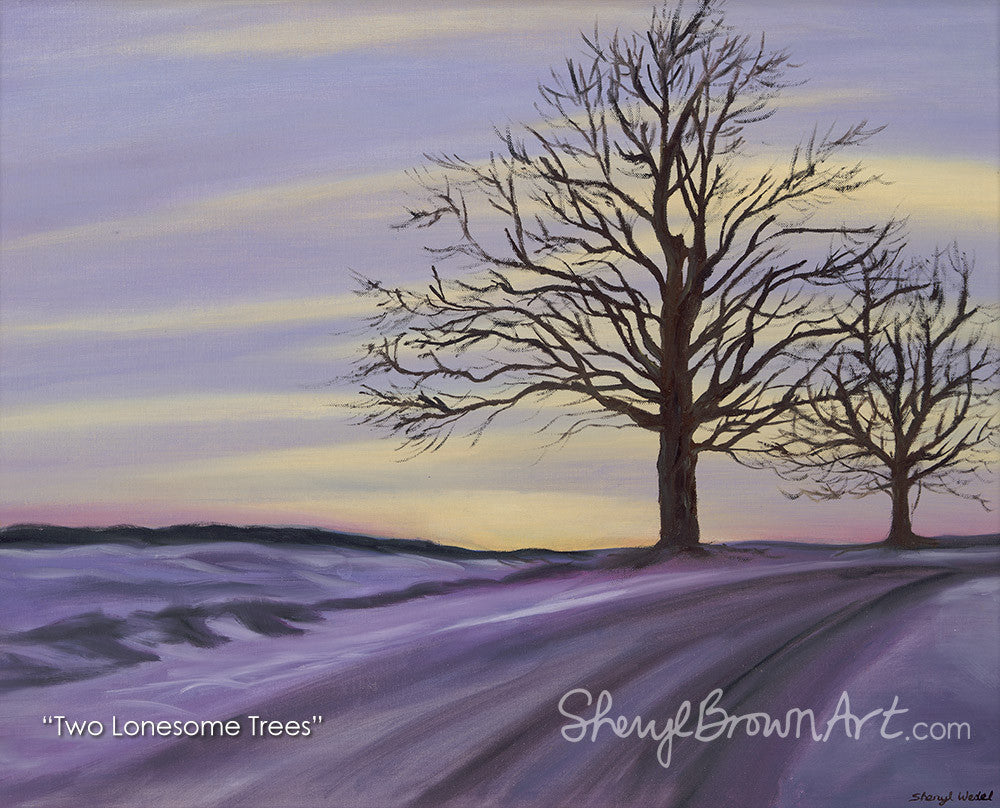 Two Lonesome Trees
$45.00
"Two Lonesome Trees" is painted on a 20x22" Canvas with Oil paint, in Landscape orientation.
The colors used in this painting include shades of lavender, dusty lavender, charcoal grey, cocoa brown, pale gold and deep brown with a hint of white and pale rose.
This work is available as Fine Art Giclee Reproductions on Paper or Canvas.
One of my earliest paintings, "Two Lonesome Trees" also received the honor of being framed by my brother.
This oil painting came to life in a series of Saturday's during a class when I was fresh out of High School. The art teacher suggested the name, and did also advise me in the depiction of snow drifts.
A picture from a calendar served as inspiration. Ironically, I was currently living in an area that had these exact same skies and scenes, much different from the coastal green trees and mountains where I grew up.
These vast lavender skies evoke the feeling of "A Prairie Sunrise," which also might be the name I would give it now.