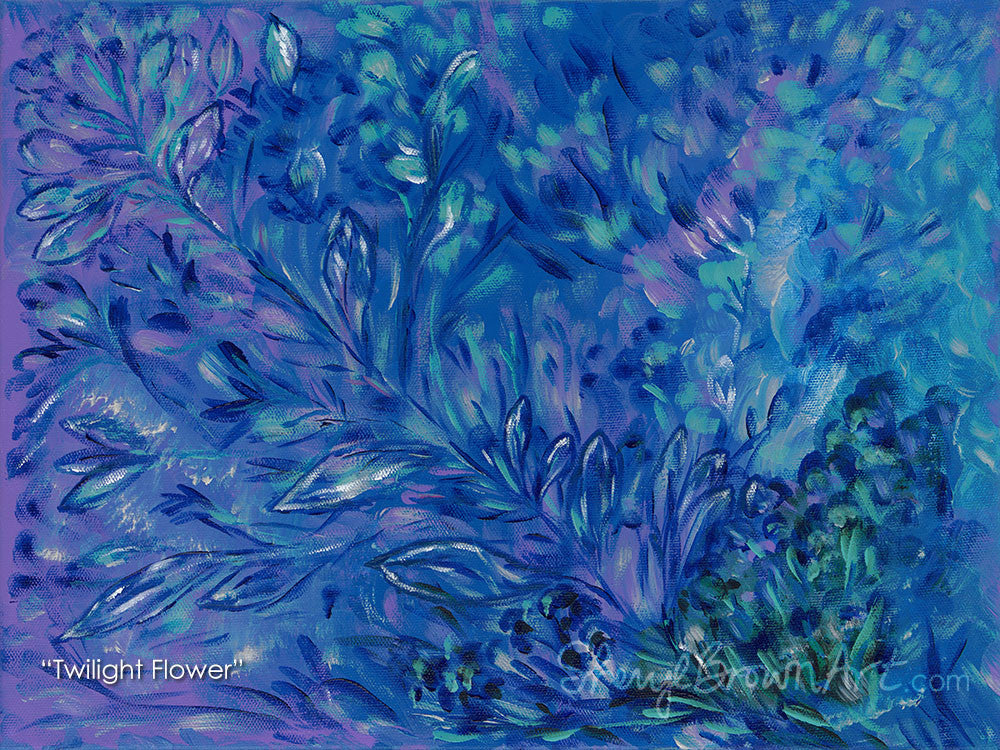 Twilight Flower
$45.00
"Twilight Flower" is painted on an 12x16" Canvas with Acrylic paint, in Landscape orientation. 
The colors used in this painting include shades of periwinkle, lavender, purple, slate blue, deep blue and charcoal grey with highlights of turquoise blue, turquoise green and pearly white, as well as hints of sage green.
This work is available as a Silk Scarf and as Fine Art Giclee Reproductions on Paper or Canvas.
Outlines of leaves and petals grace the cool, muted background of lavender, slate blue and turquoise. 
At the lower corner, a cluster of charcoal grey, sage green and turquoise green accentuates leafy impressions. The illusion of a moody garden suggests itself.
Try pairing "Twilight Flower" with "Summer Daze" to bring the balance of summer sky to a cool shade.