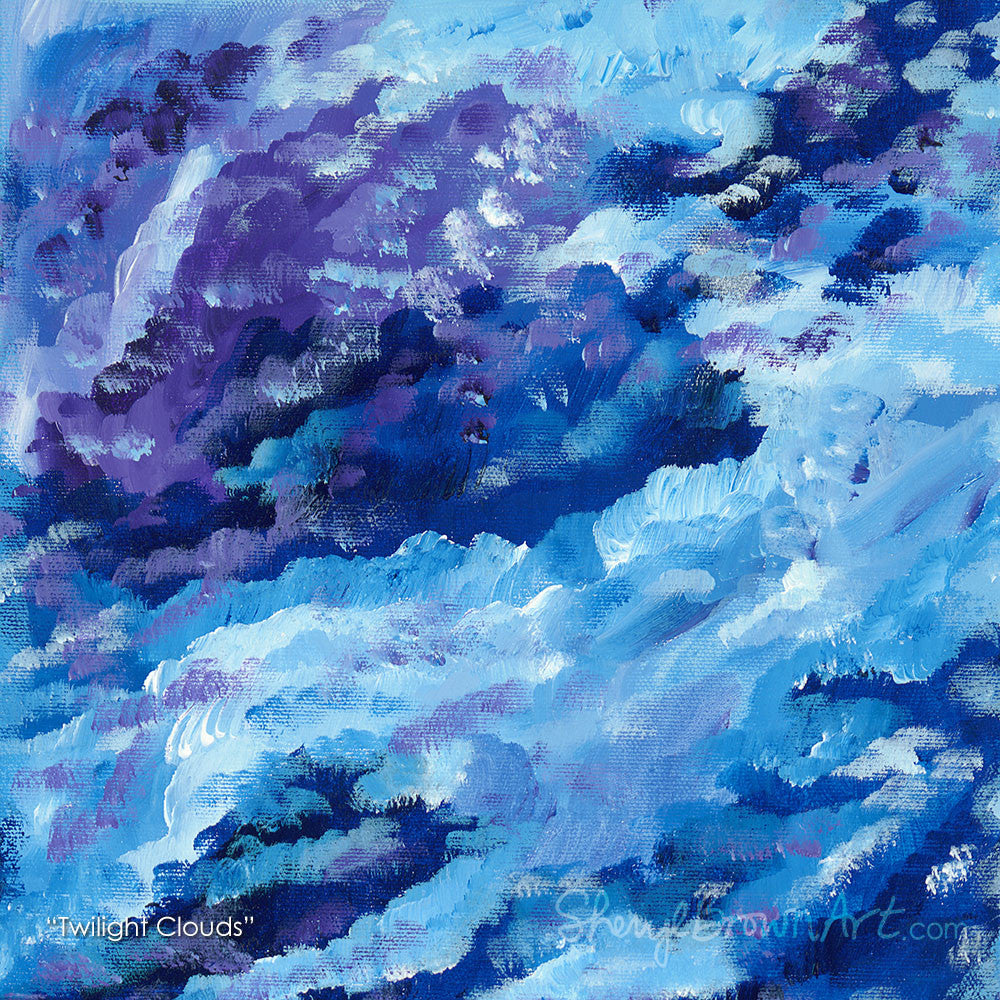 Twilight Clouds
$50.00
"Twilight Clouds" is painted on a 10x10" square Canvas with Acrylic paint.
The colors used in this painting include shades of midnight blue, cobalt blue, dark blue, mid blue, light blue, lavender and purple with white highlights.
This work is available as a Silk Scarf and as Fine Art Giclee Reproductions on Paper or Canvas.
Mostly moving in a diagonal direction up from one side to the other, "Twilight Clouds" can be either all sky or feel a bit like flowers.
All cool blues and purples, peaceful movement is alive yet quiet.
Are those white clouds a reflection of moonlight brightening the midnight sky, or are those heavy rain clouds darkening the daylight?
It's up to you, and it's definitely possible that the mood can change from one day to the next.
"Twilight Clouds" would pair well with either "Midnight Ocean" or "Violet Ledge" for a color cohesive statement. If you want a color contrast, try putting it with "Cloud Dance." There are so many different combinations.