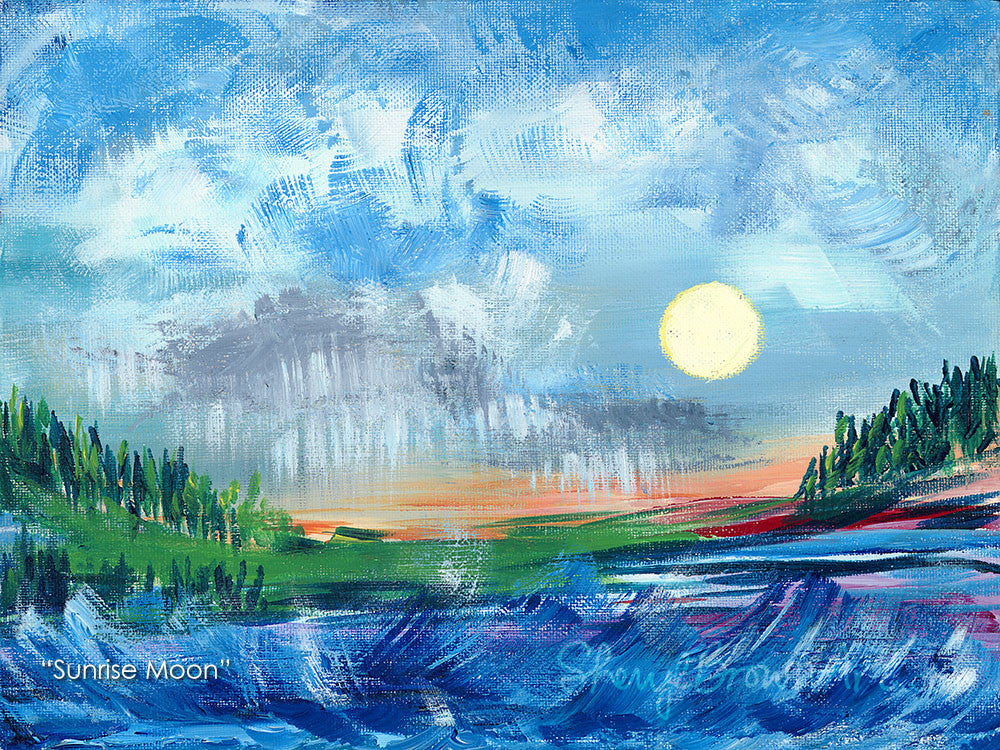 Sunrise Moon
$45.00
"Sunrise Moon" is painted on an 8x10" Canvas with Acrylic paint, in Landscape orientation. 
The colors used in this painting include shades of mid blue, light blue, emerald and kelly green, with the barest touch of orange, red and pale yellow.
This work is available as Fine Art Giclee Reproductions on Paper or Canvas.
A narrow strip of spring green and emerald green signify a vibrant landscape. Wild waves in the foreground express a joyful energy.
Because the sky is light blue, signifying daytime, yet the orb is more white than yellow, it became apparent that it is the moon and not the sun that is featured. 
A bare hint of grey clouds is on the way out as a streak of orange and red on the horizon herald a new day.