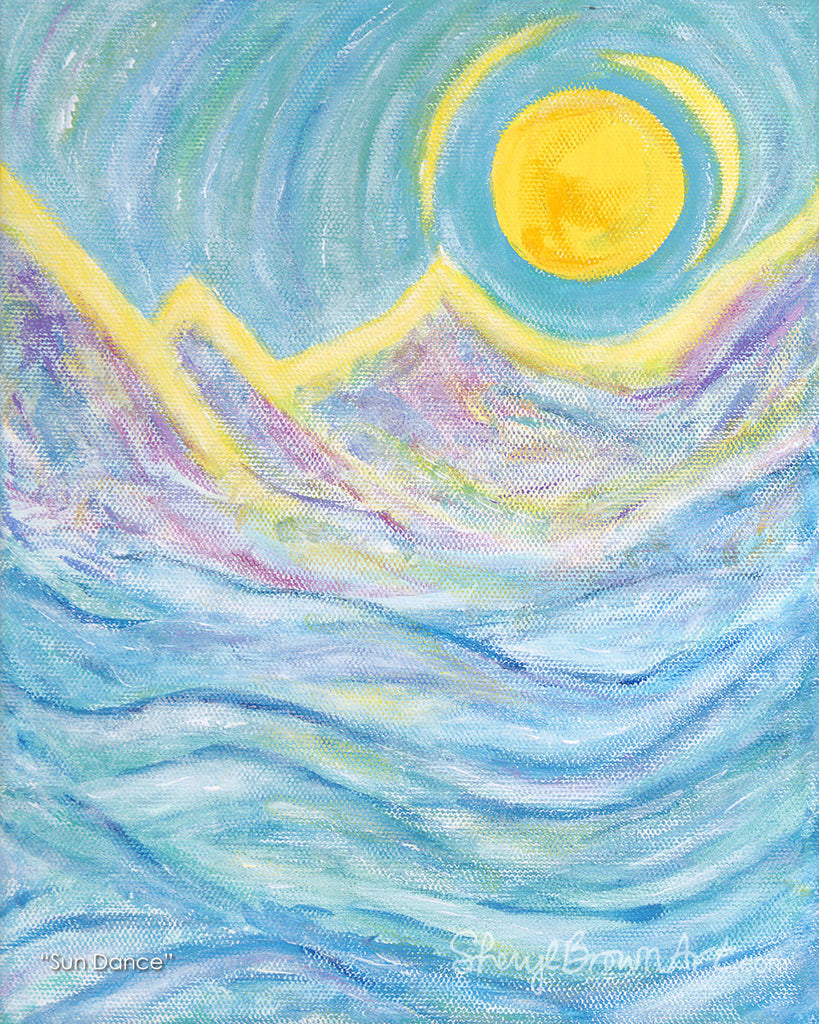 Sun Dance
$45.00
"Sun Dance" is painted on an 8x10" Canvas with Acrylic paint, in Portrait orientation.
The colors used in this painting include shades of light blue, mid blue, turquoise green, pale aqua, bright yellow and lemon yellow with a dusting of lavender, violet, rose pink and highlights of white.
This work is available as Fine Art Giclee Reproductions on Paper or Canvas.
"Sun Dance" began as a repository of leftover, somewhat watered down paint. As I applied it, the mountain ranges showed themselves and were outlined with a wide ribbon of lemon yellow, shone down upon by a dancing ball of sunshine.
Rollicking and rolling water dances in the foreground, yet keeps a light profile with a few bolder highlights of blue.
The overall effect is super playful and happy, light and bright.
It is the closest thing to a water color on canvas, but there's more than water!
Children and the child at heart will love this one.
It pairs well with "Water Dance," too.