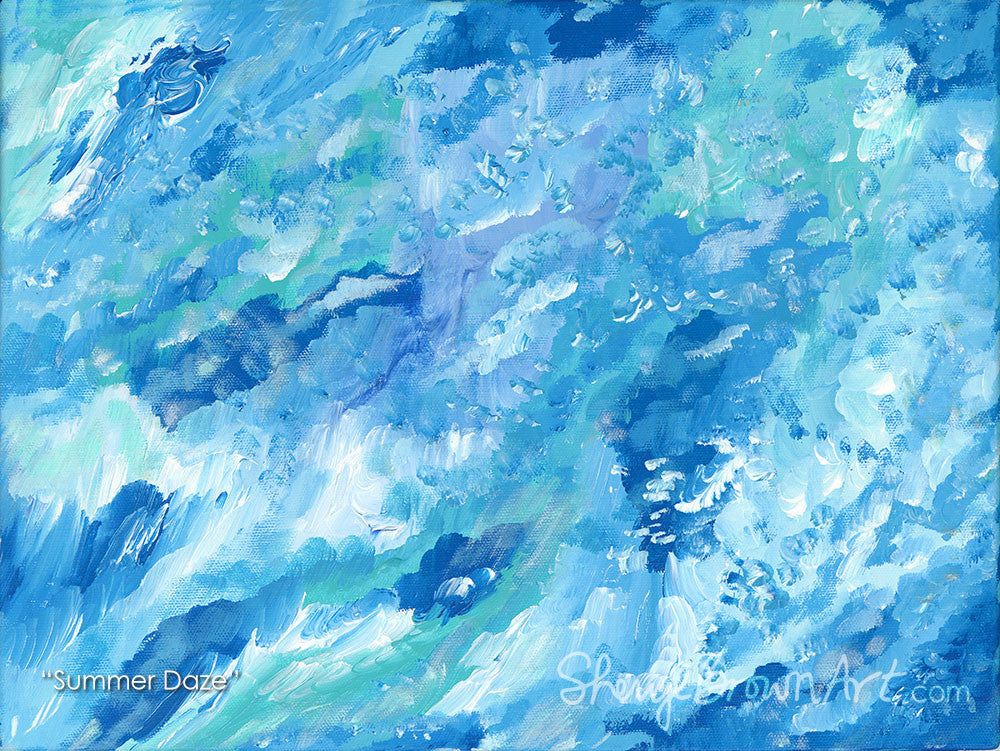 Summer Daze
$200.00
"Summer Daze" is painted on a 16x20" Canvas with Acrylic paint, in Landscape orientation.
The colors used in this painting include shades of mid blue, light blue, turquoise and periwinkle with white.
This work is available as a Silk Scarf and as Fine Art Giclee Reproductions on Paper or Canvas.
"Summer Daze" is a gentle breeze of a light blue and turquoise painting that makes for a filmy effect on silk.
There is the barest hint of pale bluish lavender leaning to periwinkle, and in the original even some pearlized paint. Normally the pearlized (or metallic) paint will not be interpreted as such in a print, but it's there energetically.
Completely abstract, you can make of this work what you will. The deepest blue is a mid blue, but the lighter shades predominate.
There are plentiful white highlights that might feel like puffy clouds on a bright summer day.
No matter what, this one feels like calm and happy.
A little "S" swirl made it into the corner without my deliberation.. I'm happy to own it as my initial, also known as the initial for Summer..!