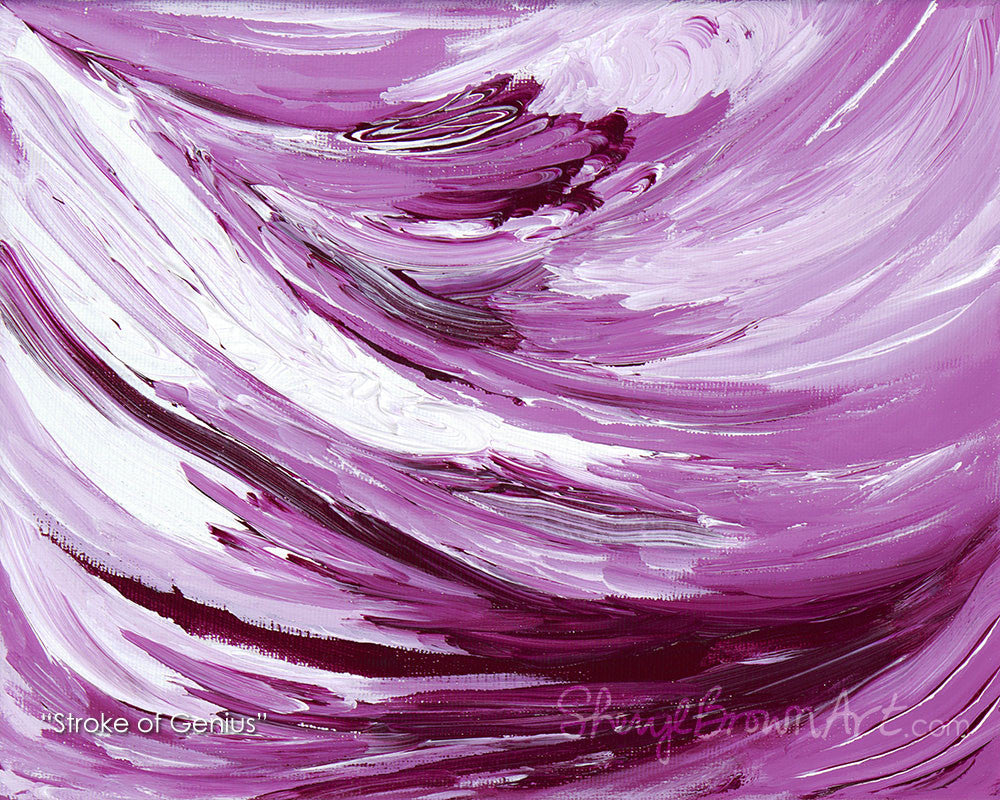 Stroke of Genius
$45.00
"Stroke of Genius" is painted on an 8x10" Canvas with Acrylic paint, in Landscape orientation.
The colors used in this painting include shades of deep magenta, raspberry red, violet and lilac with white.
This work is available as a Silk Scarf and as Fine Art Giclee Reproductions on Paper or Canvas.
Wildly impressionistic, this riot of deep magenta and white with all the shades those two can create looks like a snowy mountainside in a surreal blend of colors. There is nothing but movement in this work. It's not one for sitting around and thinking. Or is it?
A swirling "S" of white and raspberry near the top intrigue the viewer to going to that distant place.
The deep magenta in the foreground gives a strong presence from which to start the journey.
There are deep and textured white snow drifts along the way, just to keep life interesting and challenging. Genius!