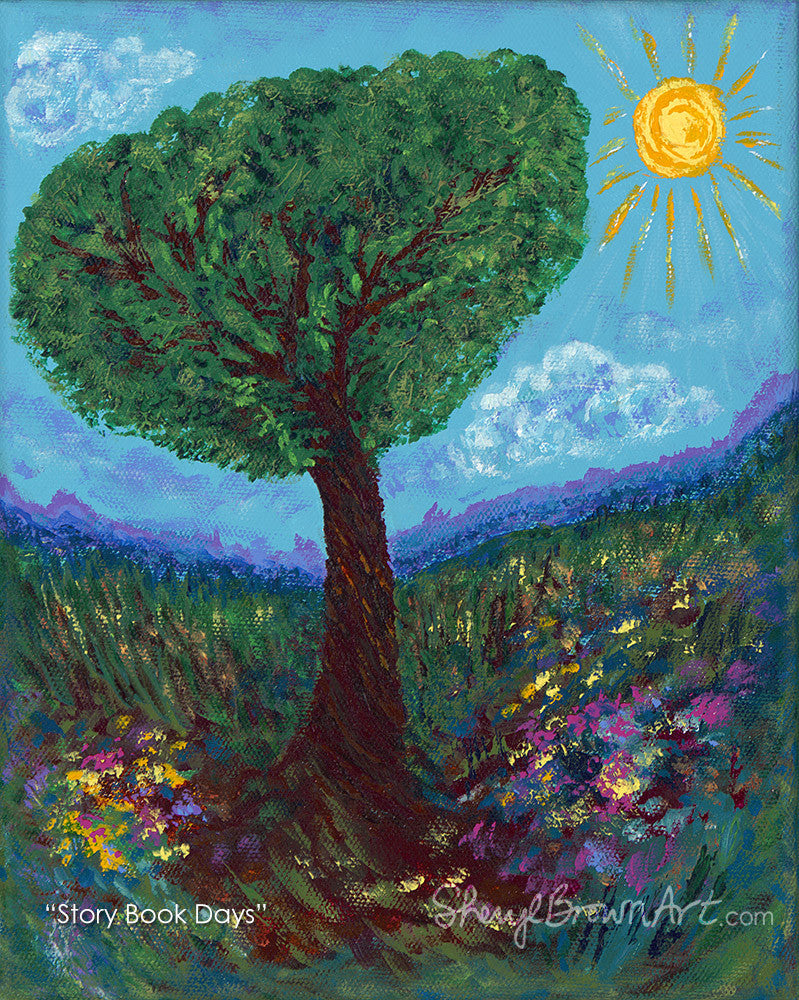 Story Book Days
$45.00
"Story Book Days" is painted on an 8x10" Canvas with Acrylic paint, in Portrait orientation.
The colors used in this painting include shades of sky blue, slate blue, dark blue, leaf green, sage green, spring green, yellow, orange, fuchsia, lavender, deep brown, toast brown with white and a touch of turquoise.
This work is available as Fine Art Giclee Reproductions on Paper or Canvas.
The fun of this painting is that I was consulting with my young granddaughter with each new color and object I began to paint. She continued her play in the background, checking in from time to time to answer questions and give suggestions.
"Storybook Days" has a distinct feeling of the illustrations you might find in a children's storybook, and has several of the requisite items of a kid's drawing, including a tree, the sun with sunrays, a puffy cloud and some flowers.
Trees are among my favorite things and this tree (which takes up most of the canvas) has a magnificent swirling tree trunk and very prolific green leafy abundance. It even looks related to the tree in "Day into Night."
Not least in the happiness of this work is the impression of a distant purple and blue mountain range.
What can I say..? My work is done!