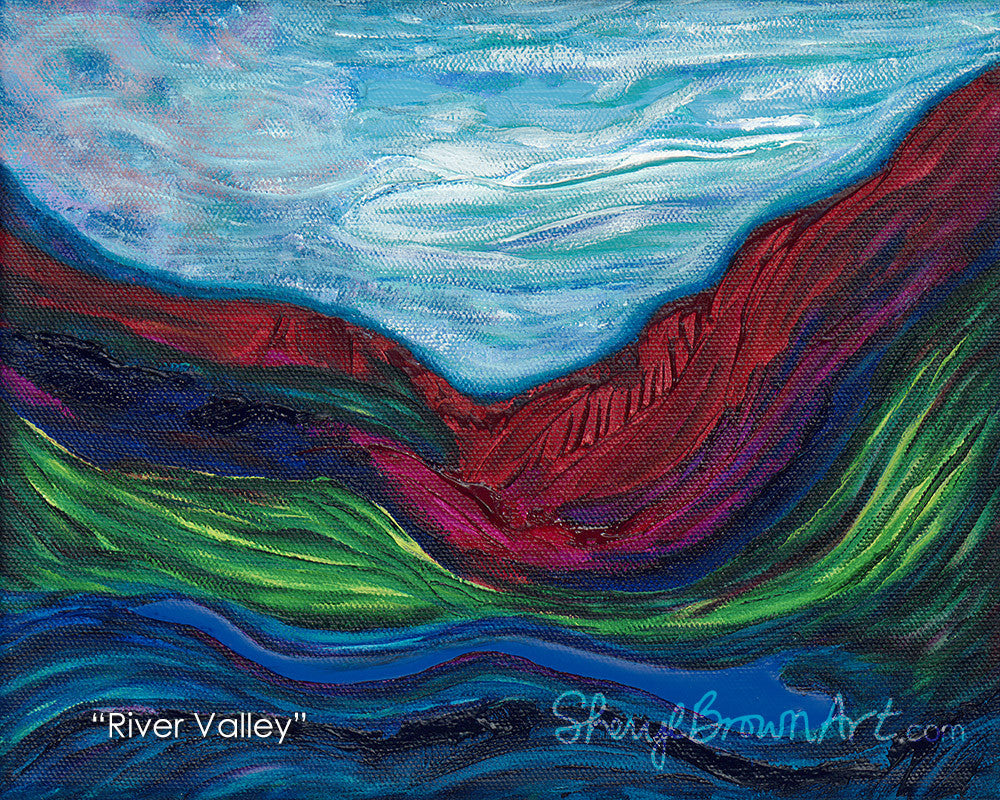 River Valley
$45.00
"River Valley" is painted on an 8x10" Canvas with Acrylic paint, in Landscape orientation.
The colors used in this painting include shades of turquoise, light blue, mid blue, deep blue, cobalt blue, emerald green, lime green, teal green, magenta, violet, rust red and white with a hint of peachy salmon.
This work is available as Fine Art Giclee Reproductions on Paper or Canvas.
There is just a bit of a rainbow effect the way the rust blends into magenta, violet and then blue and green and blue again.
A distinct pool of mid cobalt blue came whooshing out of the paint tube and looked so much water, I let it dry in the same shape as it came out. That set the tone for the entire theme of the painting. Hills and ridges extended above, then the heavens above that.
The turquoise blue sky gave its blessing with streaky white clouds and hint of peach.
All in all, I was super pleased with the effects of this somewhat abstract painting. It has a solid earthiness to it, but is balanced above and below with the blues.
It feels like a peaceful nature scene to me. What do you feel?