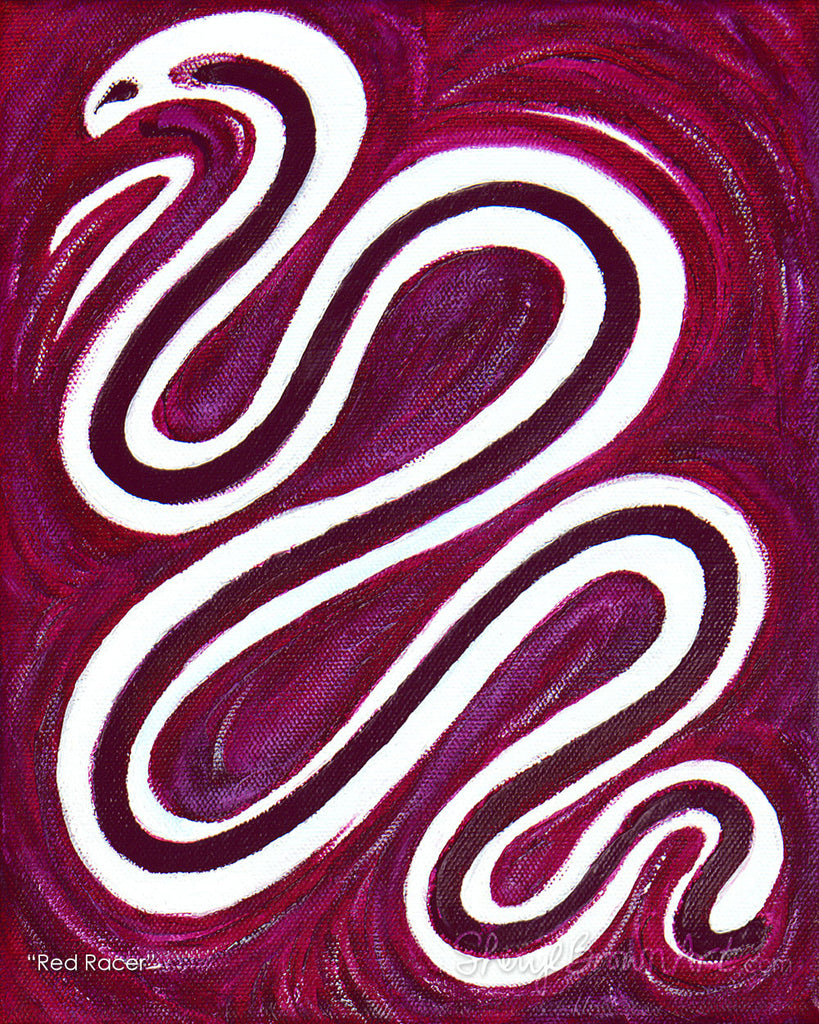 Red Racer
$45.00
"Red Racer" is painted on an 8x10" Canvas with Acrylic paint, in Portrait orientation.
The colors used in this painting include shades of deep raspberry red, magenta, violet and fuchsia with white.
This work is available as Fine Art Giclee Reproductions on Paper or Canvas.
I had fun with this one, squishing the paint straight out of the tube in multiple smooth curves and bends all in one go. It's like a winding river, serpentine style, from one corner of the painting to the opposite end.
There is plenty of whimsy in this abstract. It's all bright and energetic with lots of movement. The extra little bit of deep raspberry that might resemble an eye to you couldn't have been done on purpose if I tried. I love these happy accidents, the paintings that almost seem to paint themselves.
This painting gives me a feeling of success and makes me feel quite pleased.
What does it do for you?