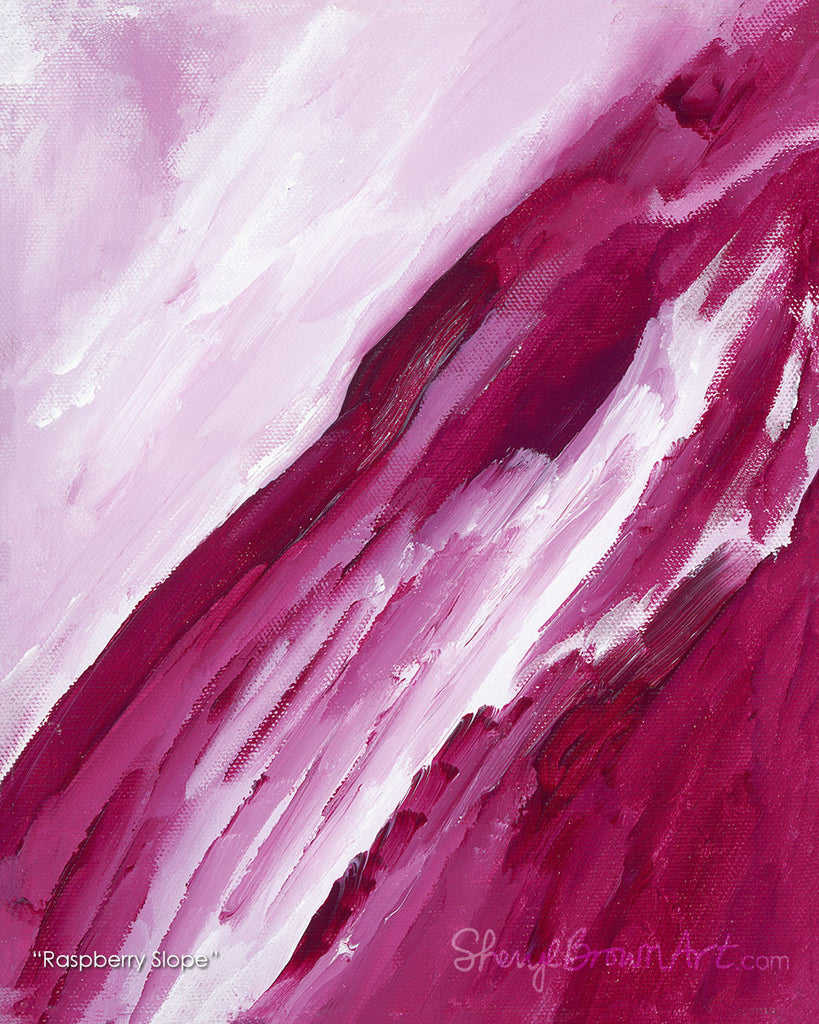 Raspberry Slope
$45.00
"Raspberry Slope" is painted on an 8x10" Canvas with Acrylic paint, in Portrait orientation.
The colors used in this painting include shades of raspberry magenta, fuchsia, lavender rose and pale pink with white.
This work is available as a Silk Scarf and as Fine Art Giclee Reproductions on Paper or Canvas.
"Raspberry Slope" is just what is sounds like, a definitively bold sloping line of raspberry red and magenta going steeply up a hill. We can wonder what is up at the top of the mountain. A pale lavender and rosy sky gives a subtle hint of clouds.
Simple elegance, here is a strong color statement. In my eyes, it makes a great pair with "Raspberry Garden."
When I'm not painting with shades of blue and turquoise, you will often catch me experimenting with this favorite shade of magenta and all it can do when mixed with white. Cool tones.
What do you feel when you look at this creation?