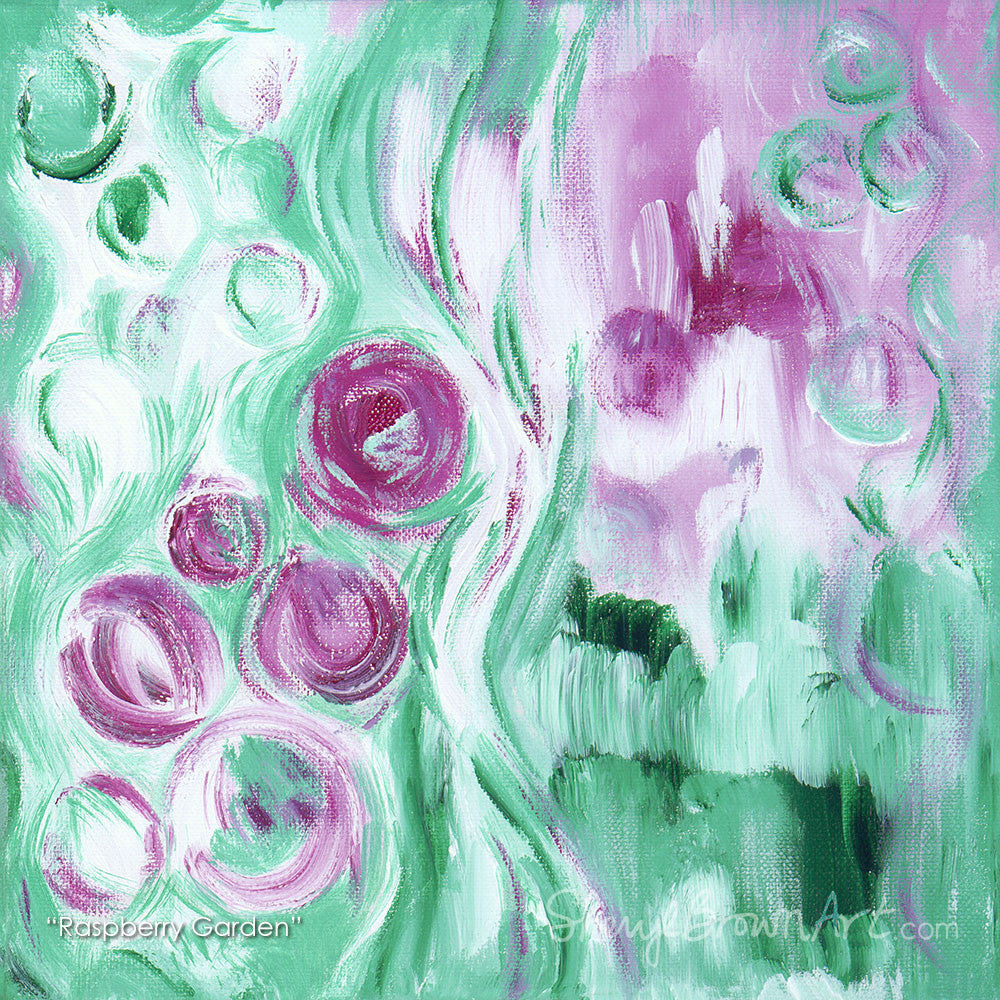 Raspberry Garden
$50.00
"Raspberry Garden" is painted on a 10x10" square Canvas with Acrylic paint.
The colors used in this painting include shades of raspberry red, fuchsia, lavender rose, mint green and deep grass green with white.
This work is available as a Silk Scarf and as Fine Art Giclee Reproductions on Paper or Canvas.
"Raspberry Garden" pairs well, color-wise with "Raspberry Slope."
The predominant colors are in the mid to deep range of pastel, but the overall effect is light. It is not at all pale.
Mostly circles and swirls, there is definite movement in this medium small painting, and plenty of light. You may imagine balloons, bubbles or flowers. In all cases, this one lends to a cheerful aspect.
There's even a touch of mystery, as is the case in many abstract works.
Tell me what you see.