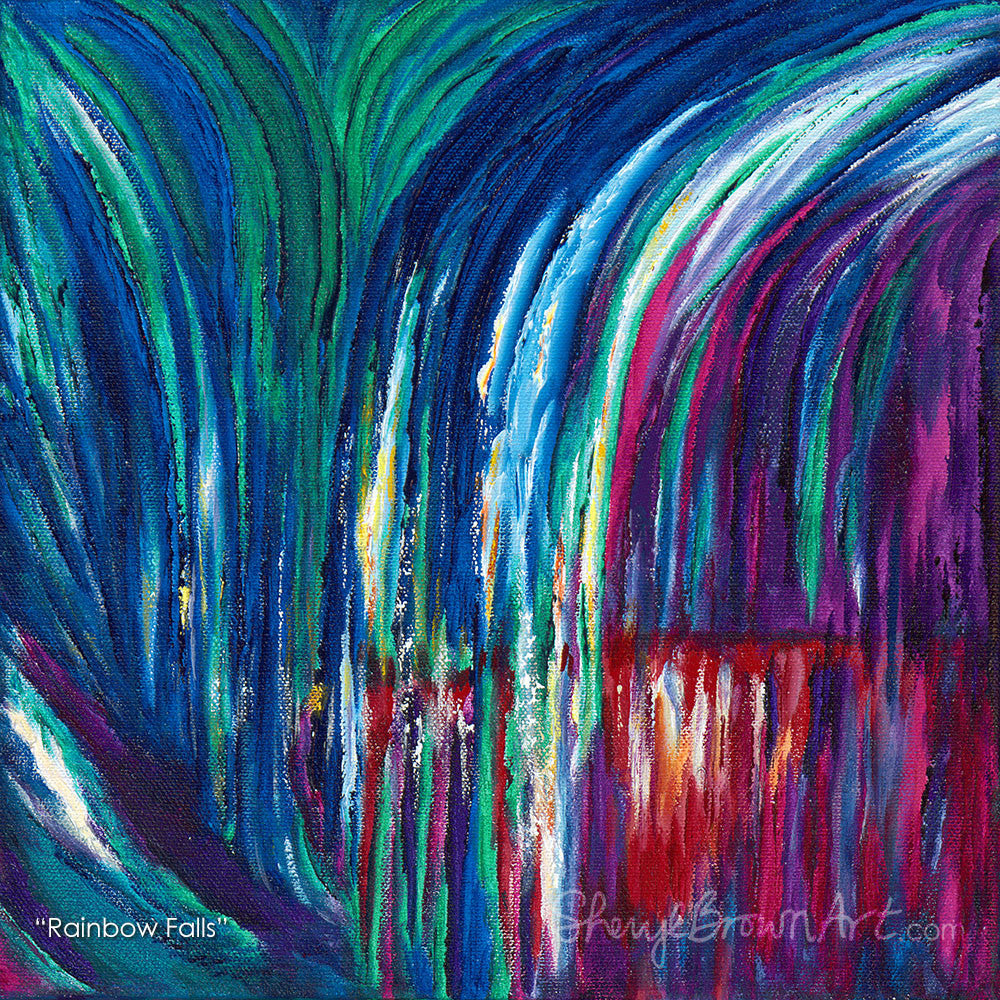 Rainbow Falls
$0.00
"Rainbow Falls" is painted on a 12x12" square Canvas with Acrylic paint.
The colors used in this painting include shades of deep blue, light blue, green, red, magenta, violet, purple and rust with a touch of yellow , orange and white.
This work is available as a Silk Scarf and as Fine Art Giclee Reproductions on Paper or Canvas.
One of a series of square 12x12's, "Rainbow Falls" is a personal favorite. It goes well with "Rustic Canyon" and "Rustic Falls." These were some of the few I have painted while traveling.
The abstract sky appears as a waterfall itself going in spectrum order of color. Watery on one side, this painting becomes fiery and earthy on the other side. The center focal point is a riot of bright color.
Mostly vertical lines, yet there is a calming curve in the sky and in one slope of land.
Greens and blues blend into reds and purple magenta. Cool and warm unite in a perfect array of happy.
If you love rainbows and abstracts, this one is for you.