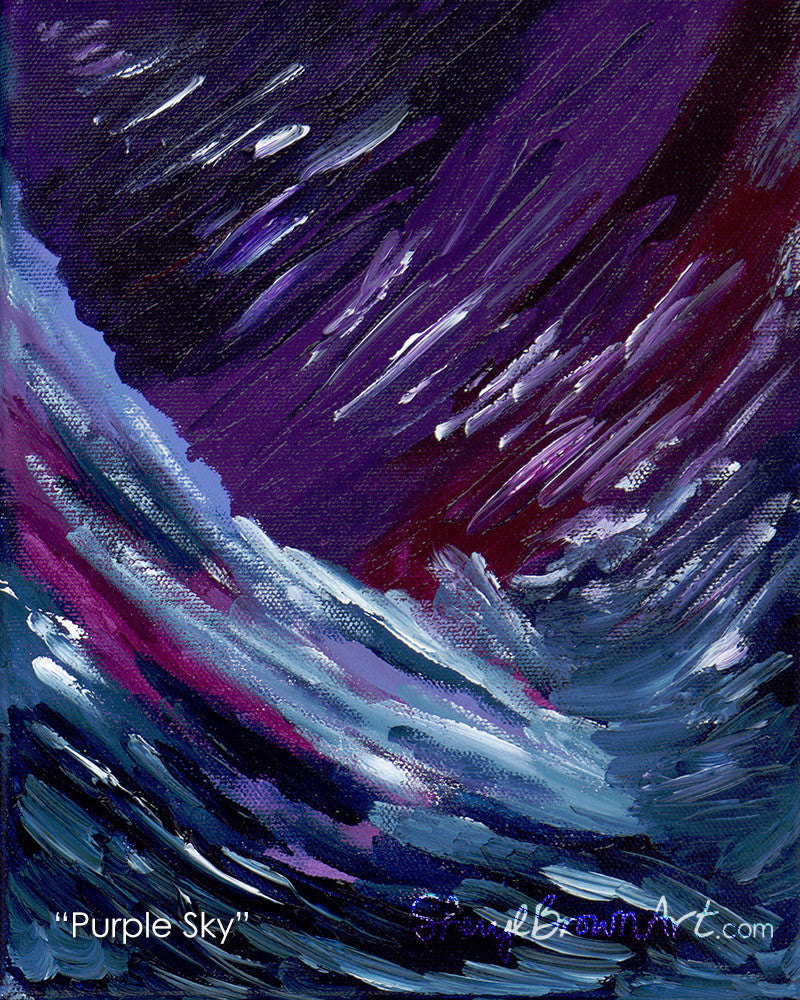 Purple Sky
$45.00
"Purple Sky" is painted on an 8x10" Canvas with Acrylic paint, in Landscape orientation.
The colors used in this painting include shades of grey, blue grey, lavender, periwinkle, magenta, violet, raspberry fuchsia, deep purple, almost black, and white.
This work is available as a Silk Scarf and as Fine Art Giclee Reproductions on Paper or Canvas.
Even though the purples in this work are mostly of a deeper hue, there is plenty of white contrast streaking through to provide the quality of light.
You might see a stormy night sea with reflections of moonlight, or perhaps it stays an abstract pattern to you. It might be a rainy night with slanted precipitation heading toward snowy slopes, or it might be simply bands of color and splash.
For me, I can't help thinking it was a dark and stormy night indeed!
Purple lovers will be intrigued.