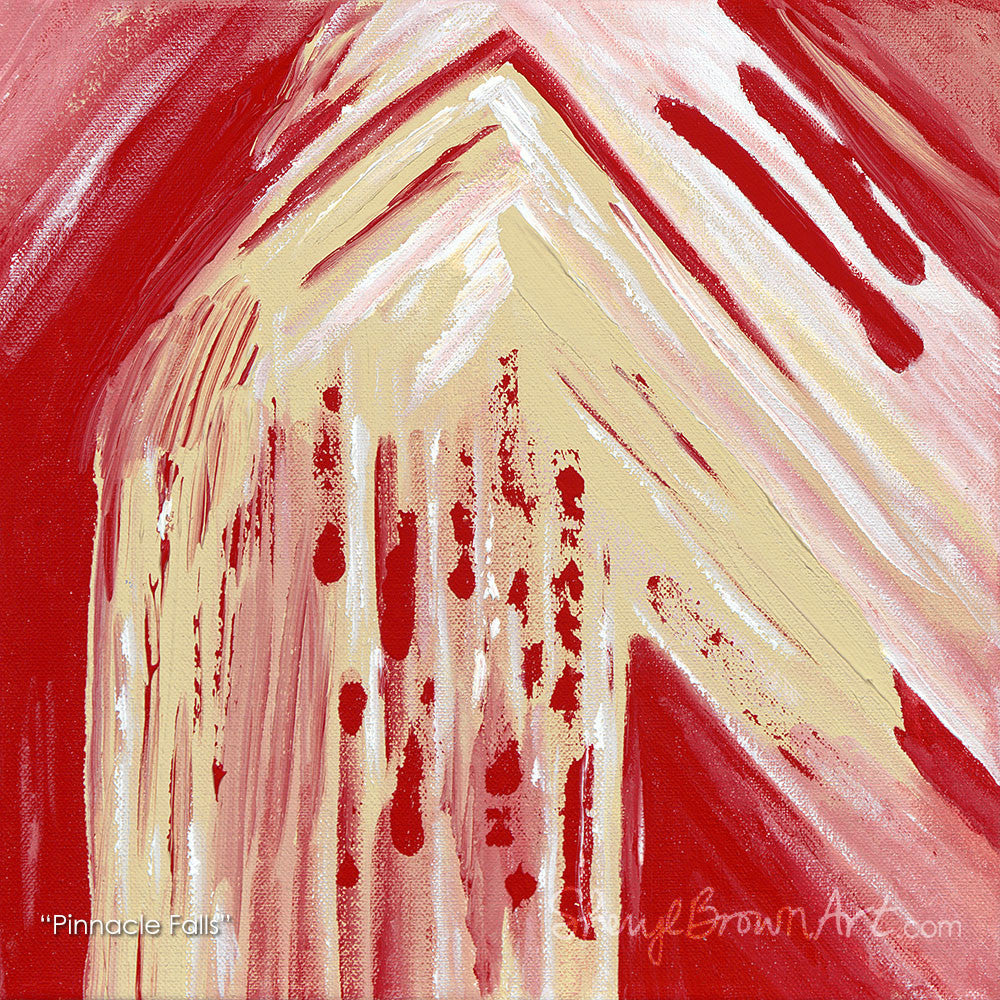 Pinnacle Falls
$0.00
"Pinnacle Falls" is painted on a 12x12" square Canvas with Acrylic paint.
The colors used in this painting include shades of medium cadmium red with white and creamy beige blending into peach and salmon.
This work is available as Fine Art Giclee Reproductions on Paper or Canvas.
Predominantly red, this work has strong geometric angles that could be reminiscent of a roof line. The cascading red shapes mingled with white streaks give a strong vertical aspect.
Bold and strong, this thickly textured painting is sure to evoke strong feelings. What feeling do you get when you look at this one?
Painted as a set of 3 with "Make a Wish" and "Mystery of Life" to complement "Pulsation of Life," "Pinnacle Falls" has more red than beige.
The winery where these showed definitely appreciated the red here!