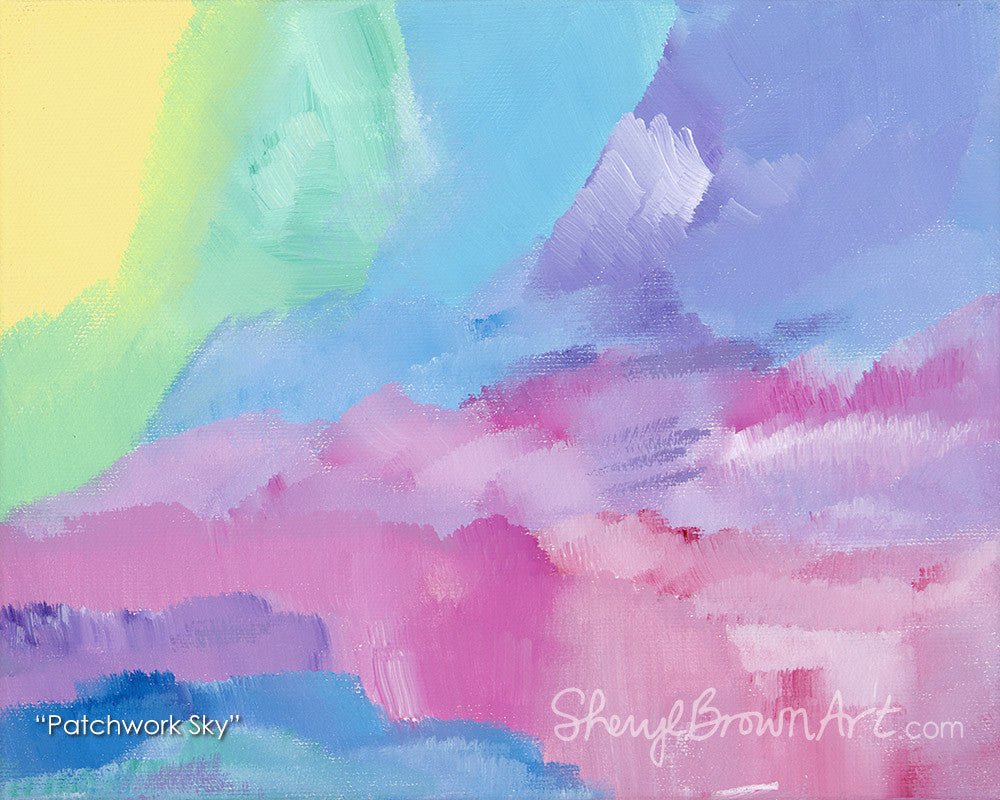 Patchwork Sky
$45.00
"Patchwork Sky" is painted on an 8x10" Canvas with Acrylic paint, in Landscape orientation.
The colors used in this painting include shades of lemon yellow, lime green, mint green, turquoise, baby blue, periwinkle, lavender, fuchsia, rose pink, light pink, baby blue and mid blue with just a touch of white.
This work is available as a Silk Scarf and as Fine Art Giclee Reproductions on Paper or Canvas.
Starting with sunny yellow in the top left hand corner as many of my paintings do, and progressing through a rainbow of pastels, this gentle work shows an array of warm and cool colors.
Each band of color blends to the next in the spectrum.
Thoroughly abstract, the look of the sun is nonetheless very present in this display. You may imagine all clouds in a riot of color, or perhaps there is a mountain ridge and a hint of water below. It's all up to you.
The overall feeling is that of hope, with a touch of whimsy.
"Patchwork Sky" was early to scarf status and remains a favorite for pink and pastel lovers.