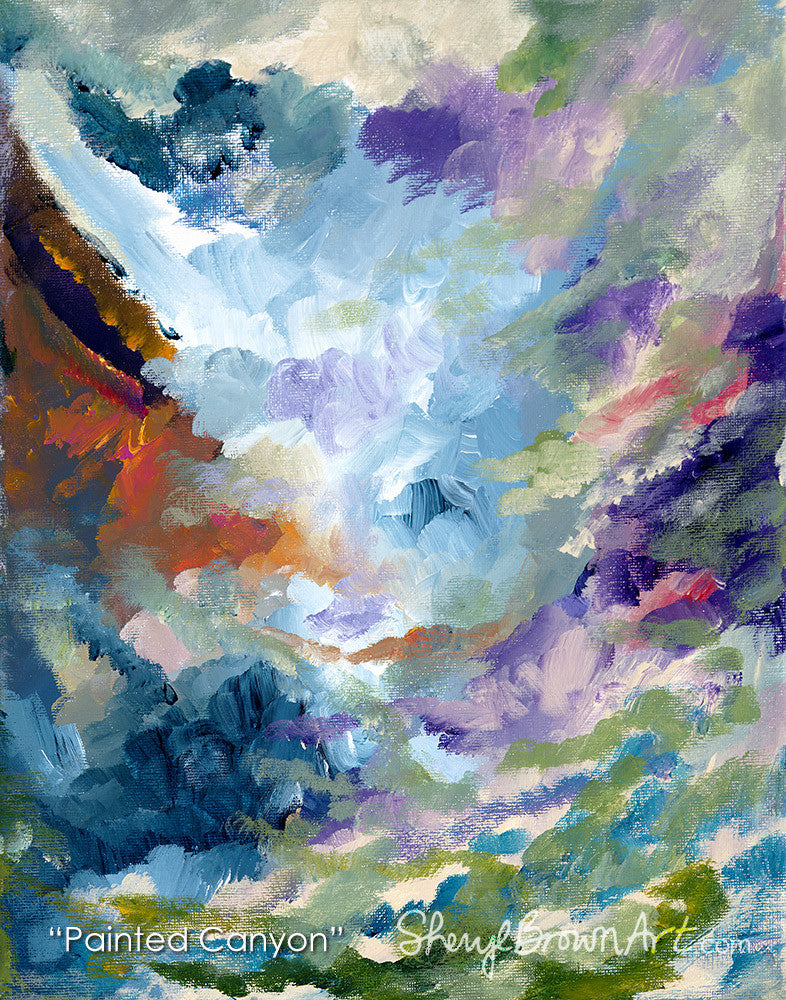 Painted Canyon
$45.00
"Painted Canyon" is painted on an 11x14" Canvas with Acrylic paint, in Portrait orientation. 
The colors used in this painting include shades of cool light blue, mid blue and dark blue, beige, earth tones, fuchsia, purple, lavender, grey, blue grey, sage green, putty, golden brown and toast brown with white and beige highlights.
This work is available as a Silk Scarf and as Fine Art Giclee Reproductions on Paper or Canvas.
"Painted Canyon" began with the excess paint scooped off from "Peaks and Valleys" (read more about that over there). It was a motley assortment of colors that mixed into warm brown tones and yet some blue, purple and white stayed to represent the cool tones.
This painting came together rather quickly with no intention behind it, but just quickly throwing the colors here and there and seeing what came out of it.
Remarkably, this work exudes a feeling of glory, establishing both a grounded earthiness and an ethereal heavenliness.
What feelings do you get when you look at this art? Please share them with me.