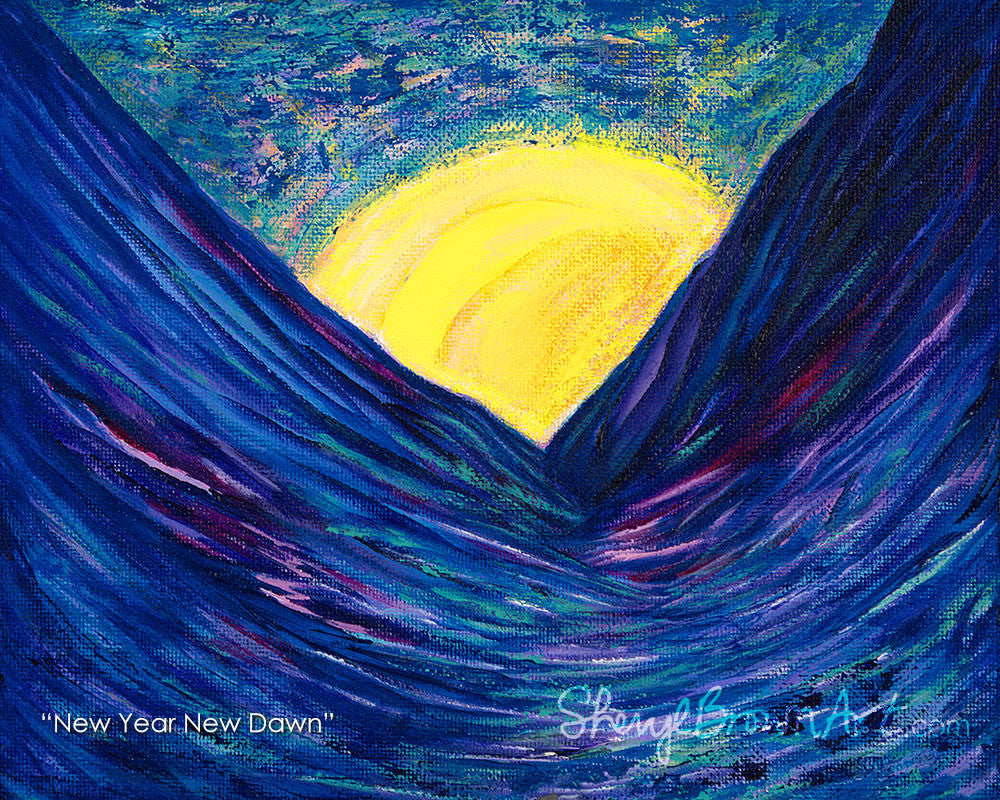 New Year New Dawn
$45.00
"New Year New Dawn" is painted on an 8x10" Canvas with Acrylic paint, in Landscape orientation.
The colors used in this painting include shades of deep blue, cobalt blue, turquoise blue, deep purple, lavender, periwinkle, bright pink, raspberry red, turquoise teal and bright yellow with hints of peach and green.
This work is available as Fine Art Giclee Reproductions on Paper or Canvas.
Painted on New Year's Day, this small painting packs a big punch of bright yellow sun rising behind the blue and purple hills of night.
Because of the sheer size of this sun, there is a playful whimsy shining through.
The dark blue and bright multi-colored sky above the sun is a riot of texture, designed to bring a smile of gladness.
Even the bright pink, lavender, raspberry red and turquoise highlights in the dark blue hills show the rising light as it reveals a myriad of possibility with the new day and the new year.
Let's always keep our hope alive, even after the darkest night.