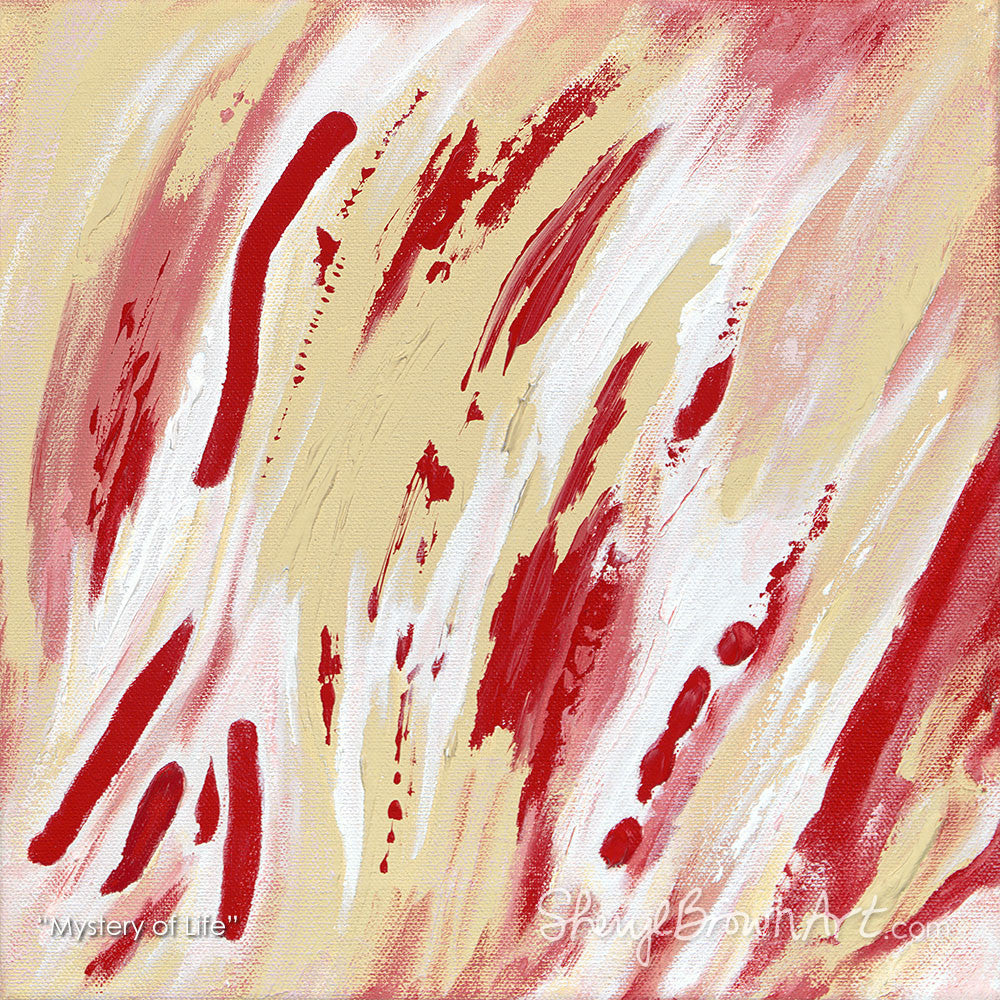 Mystery of Life
$0.00
"Mystery of Life" is painted on a 12x12" square Canvas with Acrylic paint.
The colors used in this painting include shades of cadmium red, creamy beige, salmon and white with faint hints of peach.
This work is available as Fine Art Giclee Reproductions on Paper or Canvas.
"Mystery of Life" is one of a set of 3 with "Make a Wish" and "Pinnacle Falls," painted to coordinate with "Pulsation of Life," a large painting that was chosen to be in a show in a local winery.
Each of the 3 has a different ratio of red to beige, this one being less beige than one and less red than the other.
Red streaks across the canvas look less wishful than "Make a Wish." The contrast with white areas give an effect of light.
There is a feeling of climbing, of gaining new ground, forging new territory.
In all ways, this painting is a mystery, just as life can be at times.
I will be intrigued to hear your story.