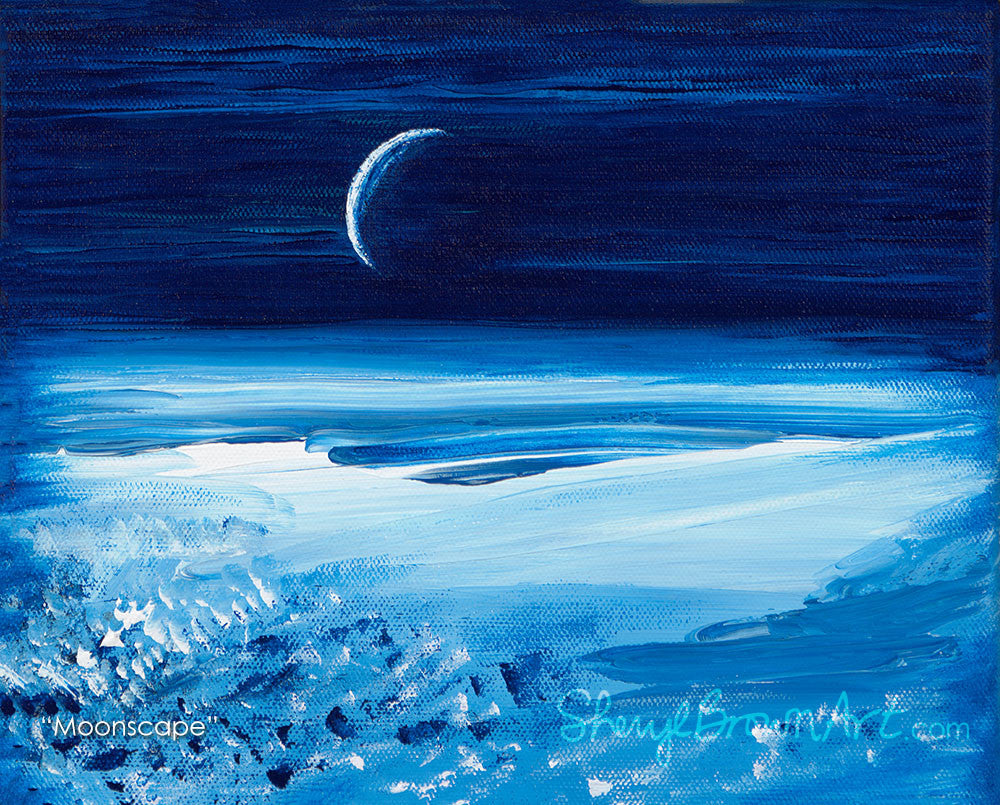 Moonscape
$45.00
"Moonscape" is painted on an 8x10" Canvas with Acrylic paint, in Landscape orientation.
The colors used in this painting include shades of deep blue, cobalt blue, bright mid blue, bright light blue, steel blue and white.
This work is available as Fine Art Giclee Reproductions on Paper or Canvas.
A thin crescent moon arcs brightly in a deep blue velvet sky with just a few streaks of brighter night blue. The horizon gives way to an incredibly bright light blue band of clouds that blends into what might be more clouds, or a snowy landscape.
The quality of light is all pervasive in what is most distinctly a night scene.
You might well be looking out from the plane onto this view, or perhaps you are standing at the top of a hill looking down and across the land.
Texture in the foreground might be the shadows of hills and vegetation. Dark and light on one side, and smooth on the other. In spite of the simplicity of this painting, there is quite a bit to capture the imagination.
Cool peace presides over this uncluttered domain.