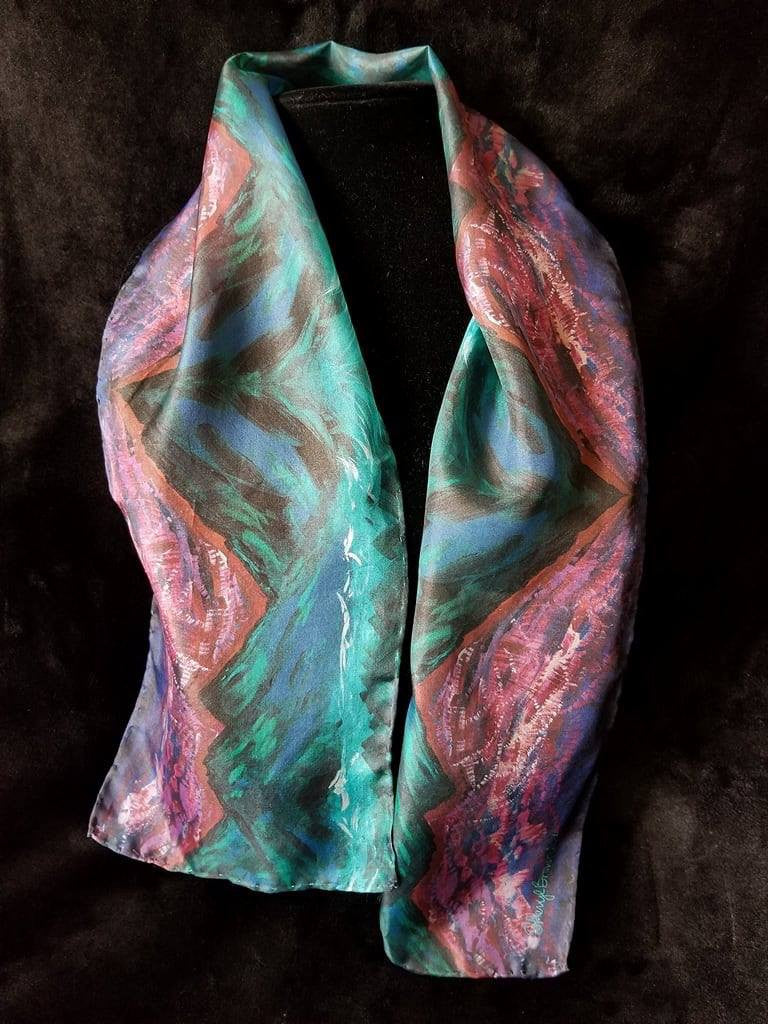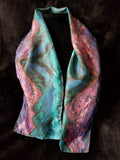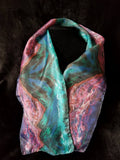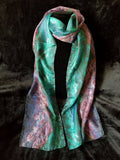 Lava Sky Scarf
$65.00
"Lava Sky," the silk scarf 
is inspired by the Sheryl Brown Art painting of the same name.
Choose between the 
8x
44" size for $65 or the 12x80" for $150 (
plus applicable sales tax). Sizes are approximate. Shipping within the US is included.

All Sheryl Brown Art silk scarves are printed on soft, fine shimmery Habotai silk and are hand hemmed with love. The designer signature is imprinted right in the design.


"Lava Sky" is painted on a 12x16" Canvas with Acrylic paint, in Landscape orientation.
The colors used in this painting include shades of royal blue, cobalt blue, raspberry red, magenta, lavender, rose, blue grey, mid blue, emerald green, teal green, mint green and turquoise with highlights of pale peach and white.
This work is available as a Silk Scarf and as Fine Art Giclee Reproductions on Paper or Canvas.
When I started this painting, I was thinking of the works of one of my friends that is called "Red Sky." Even though this has a very different look, I always think of her when I look at it.
"Lava Sky" is a contrast of dark and bright, of explosiveness against a night sky over dark and jagged mountain slopes. Bright white surf contrasts with a daylight bright aqua sea below.
In some ways, the deep red and green themes may make you think of Christmas colors. You may feel festive looking at it. Or it may take you to your own private memories.
There are many active forces at play in this work, maybe even some quiet ones.