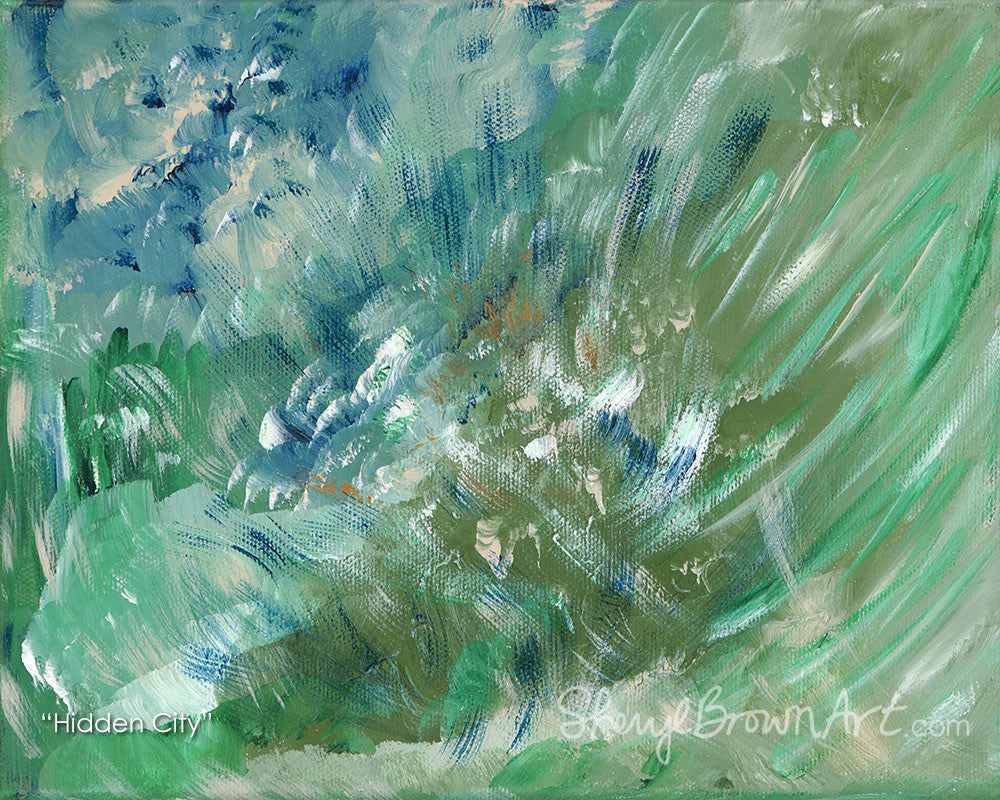 Hidden City
$45.00
"Hidden City" is painted on an 8x10" Canvas with Acrylic paint, in Landscape orientation. 
The colors used in this painting include shades of sage green, avocado green, grass green, kelly green, deep blue, putty blue and pale beige with a tiny hint of earthy gold and generous white highlights.
This work is available as a Silk Scarf and as Fine Art Giclee Reproductions on Paper or Canvas.
One of the more abstract of my works, you could see anything you wanted to in this one.
The colors suggest something growing, fields or sloped hills with sky n the background. Or perhaps it is a closeup of exploding grass?
One of my cousins named this "Hidden City."
Calm colors, lots of movement and energy, this painting might inspire you to great accomplishments.