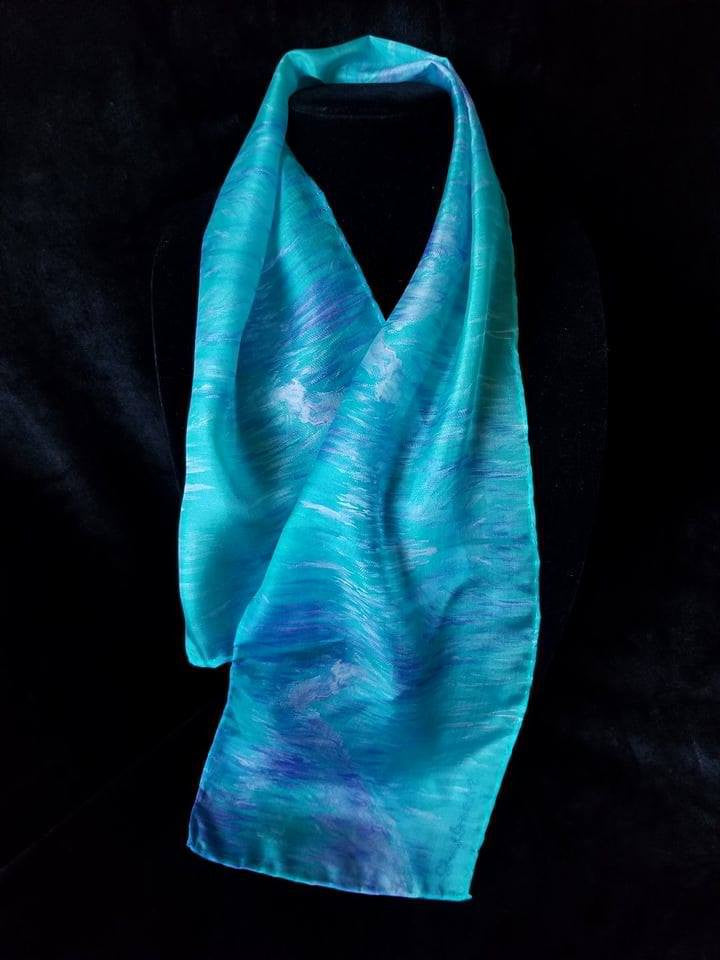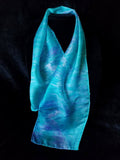 Focus on Peace Scarf
$60.00
"Focus on Peace," 
the silk scarf is inspired by the Sheryl Brown Art painting of the same name.
Pictured here is the 
8x40"
 size for 
$60 (
plus applicable sales tax). Sizes are approximate. Shipping within the US is included.

All Sheryl Brown Art silk scarves are printed on soft, fine shimmery Habotai silk and are hand hemmed with love. The designer signature is imprinted right in the design.

"Focus on Peace" is painted on an 8x10" Canvas with Acrylic paint, in Landscape orientation. 
The colors used in this painting include shades of mint green, turquoise, turquoise green, lavender, periwinkle and white with hints of violet.
This work is available as a Silk Scarf and as Fine Art Giclee Reproductions on Paper or Canvas.
"Focus on Peace" has a curious vertical effect, even though you also get the feeling of a sloping hill. You might even imagine some fir trees in the background, but they are purple and completely abstract.
The sky has the vertical strokes, and so does the foreground.
Cool, but not icy colors are the overall effect, even if you imagine the white to be a bit of snow.
This painting is definitely a gentle soul, and not trying to push its way around.
You can take peace and resolve from it, finding your own strength and resting in it.
Let me know what you think.