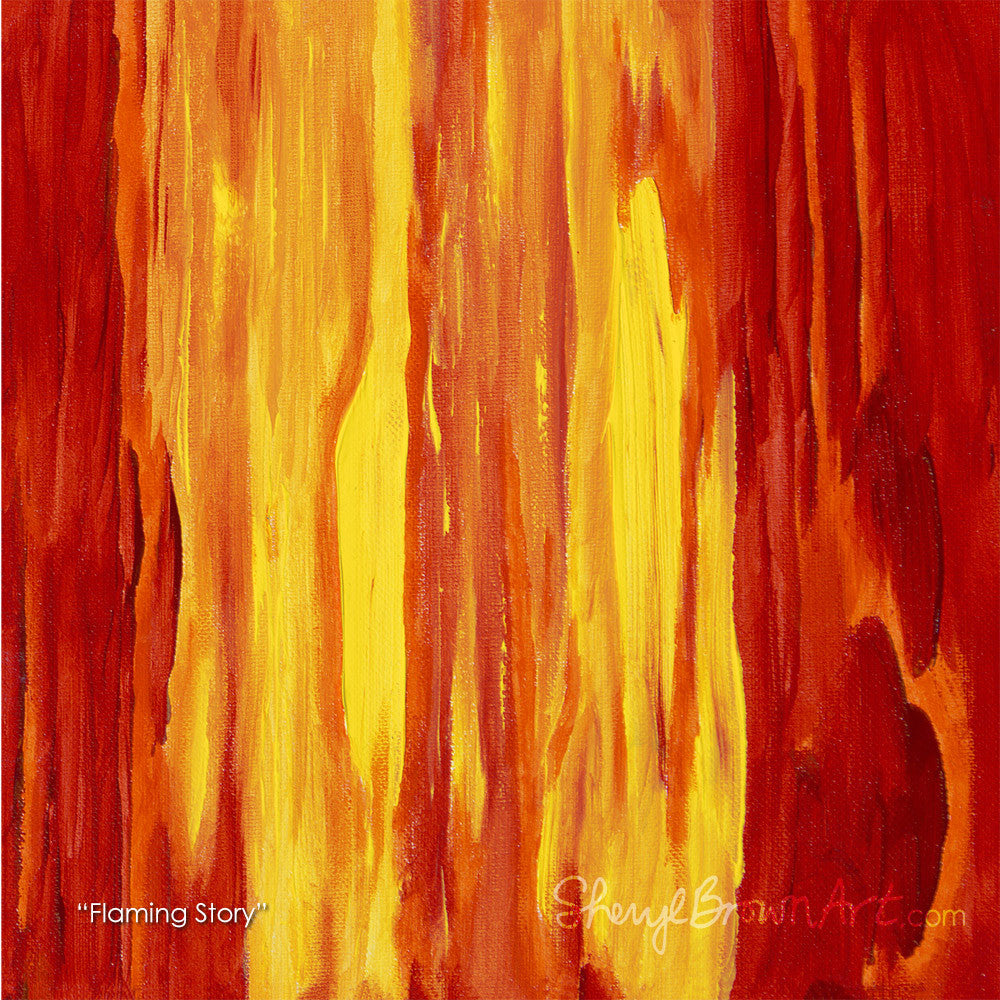 Flaming Story
$50.00
"Flaming Story" is painted on a  10x10" square Canvas with Acrylic paint.
The colors used in this painting include shades of bright yellow, marigold orange, orange, scarlet and orange red.
This work is available as a Silk Scarf and as Fine Art Giclee Reproductions on Paper or Canvas.
As I was painting streaks vertically, it didn't take me long to see the flaming effect of these bold bands of vibrant color. The wide yellow and orange strokes exude fierce heat and energy for the good. The slight curves in the lines give a hint of flames, even though this is still very much an abstract work.
This would not be a painting to go to sleep by, for it would probably keep you awake with all the great things you are getting done..!
Like many of my works, this one would work equally well on either side, or even upside down, your choice.
Tell me what this work means to you.