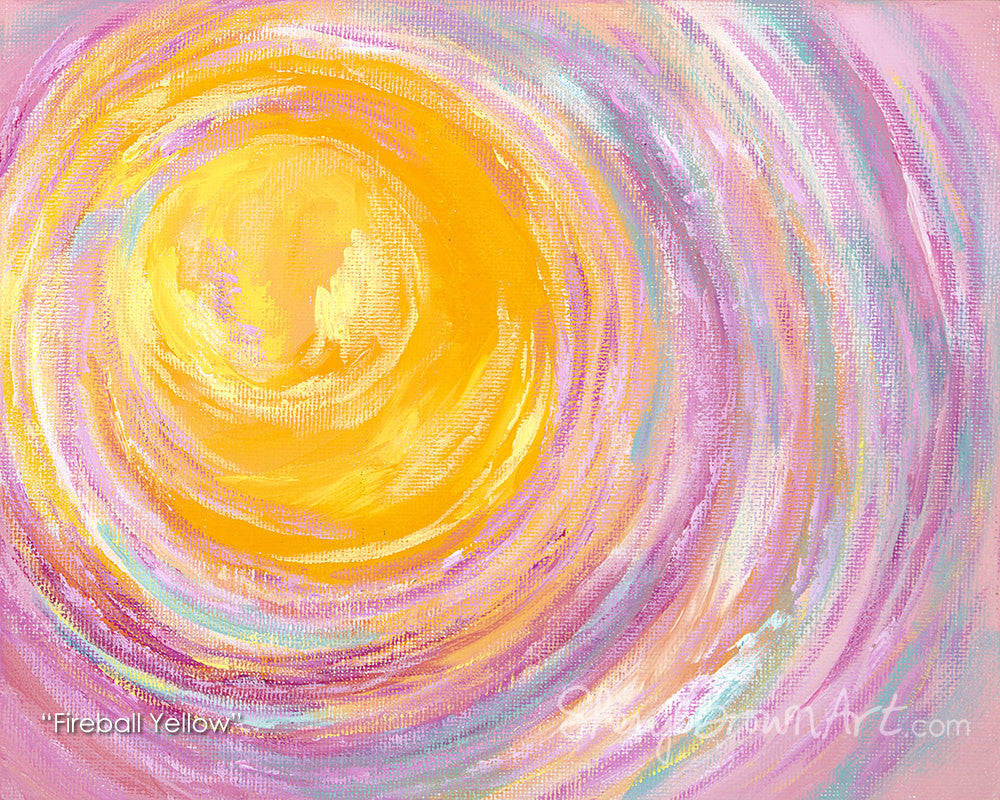 Fireball Yellow
$45.00
"Fireball Yellow" is painted on an 8x10" Canvas with Acrylic paint, in Landscape orientation. 
The colors used in this painting include shades of bright yellow, marigold yellow, orange, coral, fuchsia, pink, lavender, aqua, violet and magenta with hints of peach, sage green, lemon yellow and gold.
This work is available as Fine Art Giclee Reproductions on Paper or Canvas.
The huge yellow sun ball is predominant with emanating shades of pink and fuchsia encircling.
Huge amounts of warm and fiery energy empower your day, and calm you with love and affection.
The perennial combination of warm and cool, energizing and calming, doing and being, are ever present in this joyful, whimsical work.
Like ripples in a pond, the effects of this creation carry on to infinity. There is what is obvious, then there is what is subtle and less noticed. It all works together for one unified effect.