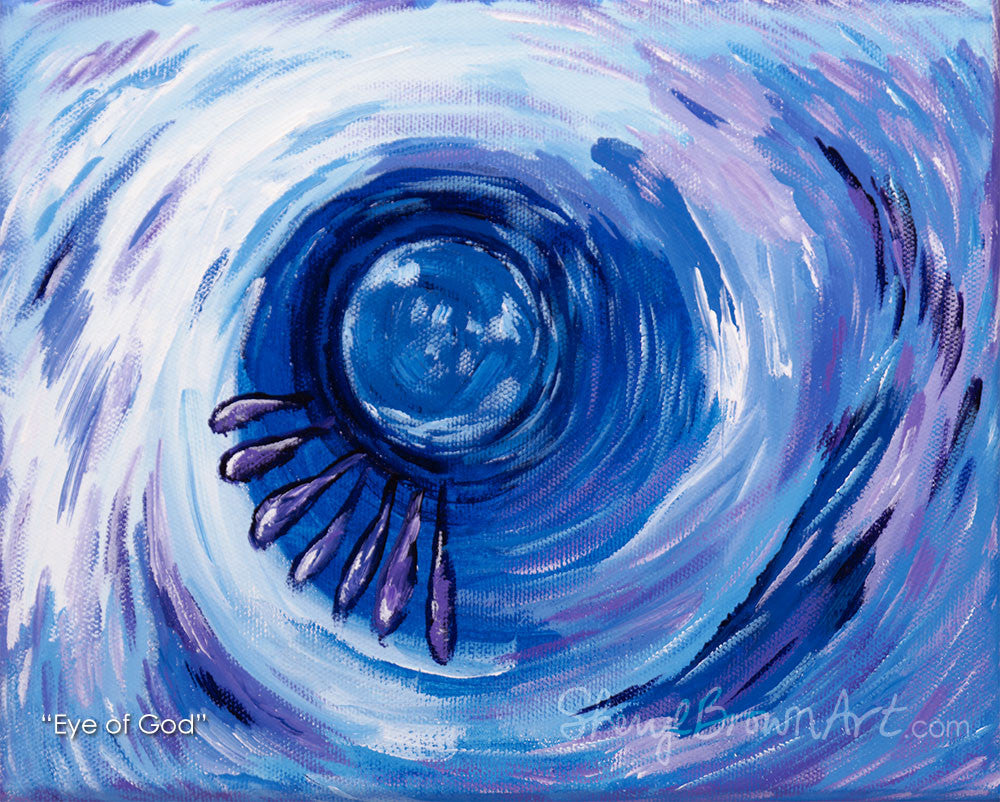 Eye of God
$45.00
"Eye of God" is painted on an 8x10" Canvas with Acrylic paint, in Landscape orientation. 
The colors used in this painting include shades of deep blue, mid blue, light blue, lavender and purple with white.
This work is available as Fine Art Giclee Reproductions on Paper or Canvas.
This painting started in the center with a round blue shape that gradually grew outwards with strokes of white and purple giving the center the look of an earth or an eye. The elongated teardrop shapes were painted in randomly without a plan.
They are thought to be like feathers to some, like tears to others.
The meaning I gave to this painting came from the look of it. My thought is that it reveals the empathy of God felt at the pain of the world.
It gives me no greater joy than to hear of the unique associations and significance people give of their own to the works that come out of my paintbrushes and paint tubes. 
Tell me what you see. That's what counts.