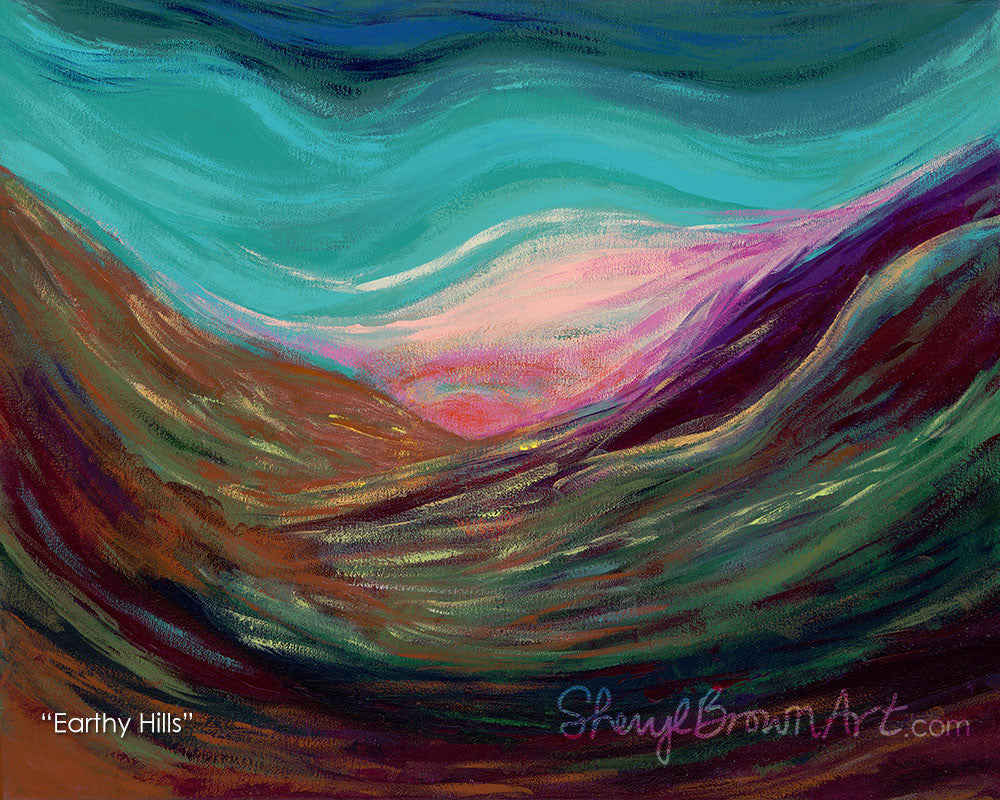 Earthy Hills
$200.00
"Earthy Hills" is painted on a 16x20" Canvas with Acrylic paint, in Landscape orientation. 
The colors used in this painting include shades of turquoise, fuchsia, peach, orange, lemon yellow, pink, cobalt blue, purple, violet, magenta, sage green, teal green, rust, chocolate brown and toast brown.
This work is available as Fine Art Giclee Reproductions on Paper or Canvas.
There's no doubt these rolling hills are made up of the earthy colors of green, brown and violet, but what Sheryl Brown Art ever resists turquoise or fuchsia making it into the scene? I always get a chuckle out of my attempts to paint so called "earth tones."
Even the sky is rolling, in shades of turquoise, teal and a touch of blue. The sun is rising (or setting) in a peachy golden aura of light extending to highlight the hills with streaks of lemon yellow.
The whole scene exudes a rollicking feeling of joy and celebration.
This painting made me happy to paint it. What is the feeling you get from looking at it?