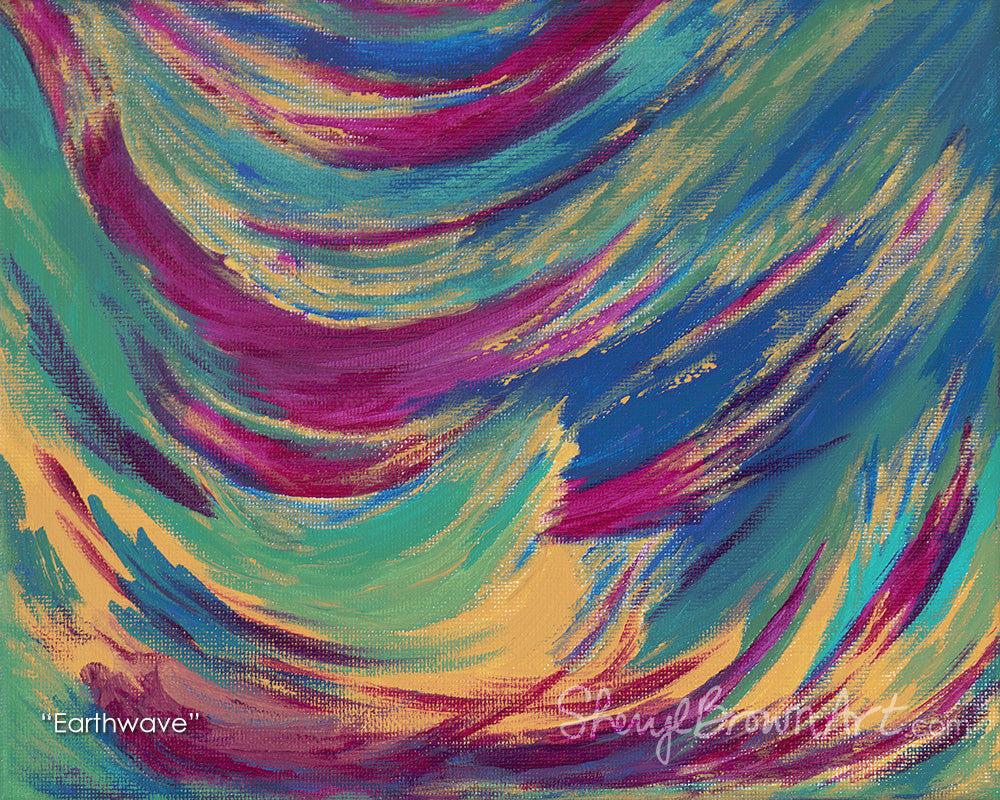 Earthwave
$45.00
"Earthwave" is painted on an 8x10" Canvas with Acrylic paint, in Landscape orientation. 
The colors used in this painting include shades of jade green, turquoise green, turquoise, teal green, sage green, gold, periwinkle, slate blue, magenta, violet, fuchsia and raspberry red.
This work is available as a Silk Scarf and as Fine Art Giclee Reproductions on Paper or Canvas.
A bundle of energy sweeps in repeating, uplifting waves and arcs all across this little painting, each making its own mark of unique color. 
From raspberry red to violet to blue to green and turquoise, it's all extremely abstract, and yet there's no mistaking waves.
You could well imagine yourself in an ocean of warm, earthy colors. Everything is moving in curving streaks, daring you to make things happen in your world. It packs a lot of punch.
What do you say to having this kind of energy to inspire you?