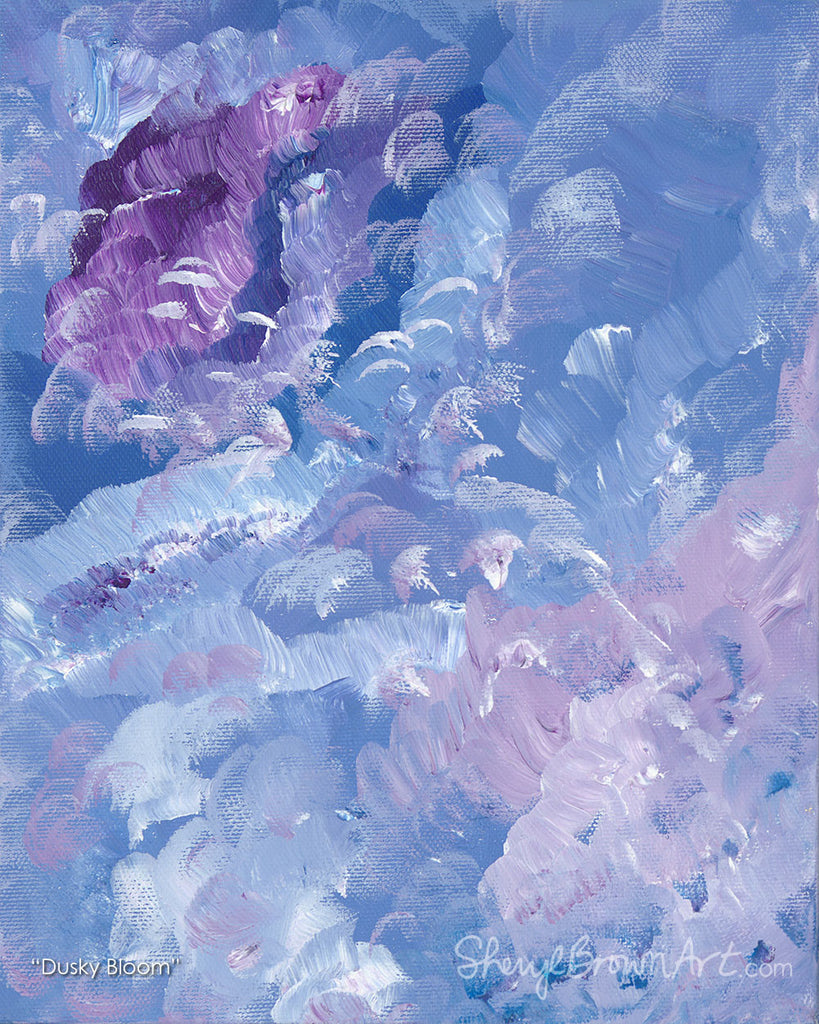 Dusky Bloom
$45.00
"Dusky Bloom" is painted on an 8x10" Canvas with Acrylic paint, in Portrait orientation. 
The colors used in this painting include shades of periwinkle, lavender, purple and violet with highlights of white.
This work is available as a Silk Scarf and as Fine Art Giclee Reproductions on Paper or Canvas.
Though painted of mostly cool shades of mid to light lavender and periwinkle, there is a bolder patch of a warmer violet and purple in the corner that is reminiscent of a large flower. Or perhaps for you it is an outcropping of a distant hill or mountain.
The white that feathers through this painting gives lots of texture and layering to the many shades of mid to light purple.
Again we see the blending of both calm and energetic. 
You might find this to be a meditative piece to hang on your wall. I would love to hear your story.