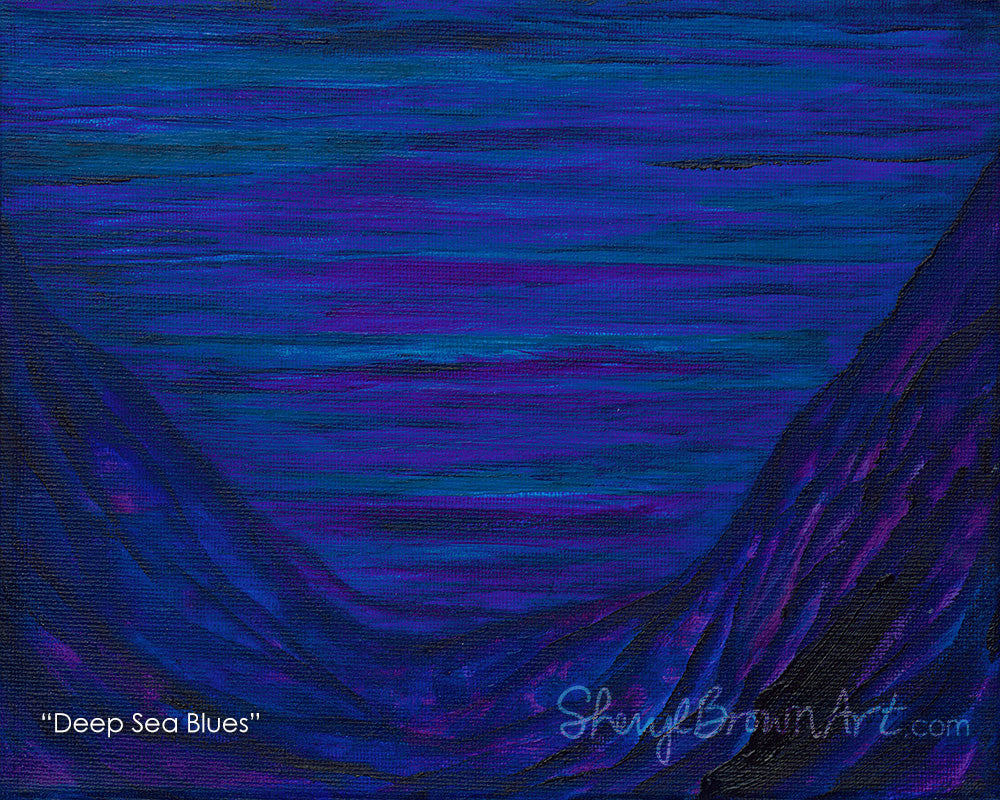 Deep Sea Blues
$45.00
"Deep Sea Blues" is painted on an 8x10" Canvas with Acrylic paint, in Landscape orientation. 
The colors used in this painting include shades of deep blue, cobalt, violet, magneta, deep purple and inky black, with the barest touch of light blue and blue grey streaks.
This work is available as a Silk Scarf and as Fine Art Giclee Reproductions on Paper or Canvas.
As I started painting on this canvas, strong horizontal bands of blue and purple predominated. Soon the striations of jet purple created the land under the sea.
Shades of magenta and violet steal through the electric blue depths in this underwater terrain and in the body of the sea enshrouding the scene. Steepness on the sides flank gentle curves in the ocean floor. 
There's a whole universe depicted in this mysterious underwater world. The genius lies in the simplicity of this small work.
Blue lovers will be enchanted and calmed. 
Dreams in the depths will take shape in your mind. Where will you go?