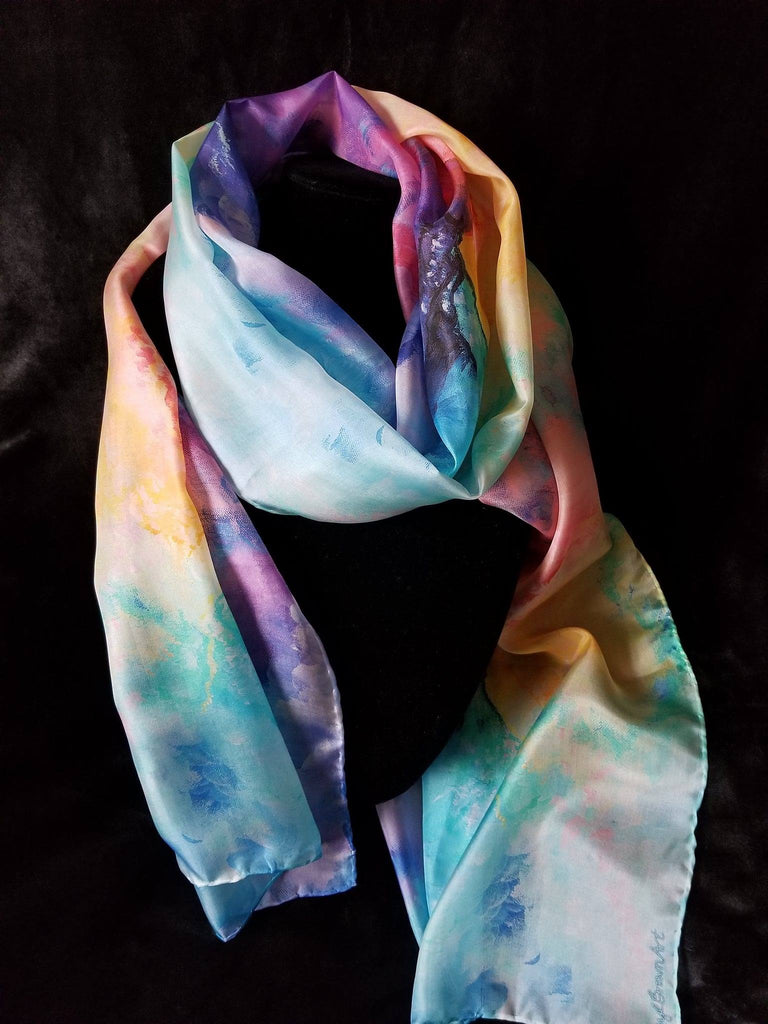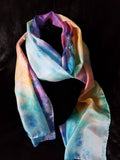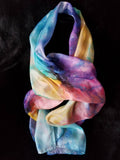 Cloud Dance Scarf
$200.00
"Cloud Dance," the silk scarf is inspired by the Sheryl Brown Art painting of the same name.


Pictured here is the 16x80" size for $200
(
plus applicable sales tax). 
Shipping within the US is included. Sizes are approximate. 
All Sheryl Brown Art silk scarves are printed on soft, fine shimmery Habotai silk and are hand hemmed with love. The designer signature is imprinted right in the design.

"Cloud Dance" is painted on a "16x20" Canvas with Acrylic paint, in Landscape orientation. 
The colors used in this painting include shades of yellow, marigold orange, raspberry red, pink, purple, lavender, blue, baby blue, turquoise, green and lighter pastels to white.
This work is available as a Silk Scarf and as Fine Art Giclee Reproductions on Paper or Canvas. 
"Cloud Dance" has the honor of being the first painting to make it to print status and to be revealed on social media about one year from completion. It has remained a favorite over the years.
I started the painting with my customary idea of starting with yellow and adding colors by going through the colors of the rainbow. In this case, I began in the center with the full intense color straight from the tube, and gradually adding more white as the painting grew to the outer edges of the canvas.
The name asserted itself early in the process, and like many other titles is quite self descriptive.
The painting has both the feeling of energy, and the feeling of calm.
Viewers have told me they see many different images as they look at this painting, from flowers to clouds, to lovers and dragons. 
What do you see?