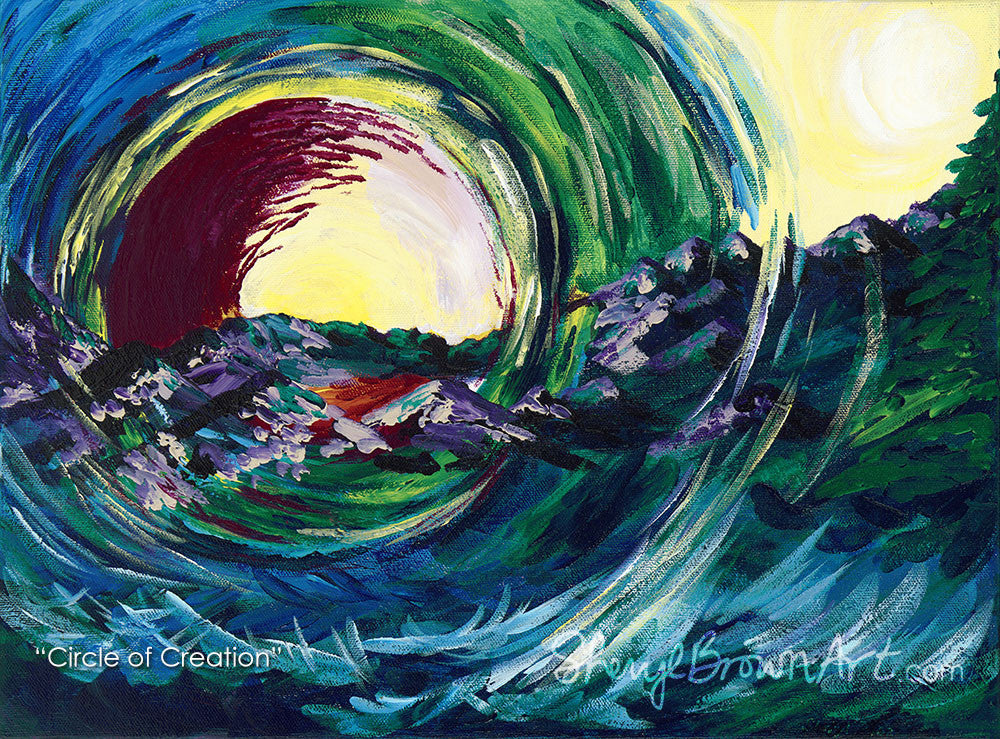 Circle of Creation
$45.00
"Circle of Creation" is painted on a 12x16" Canvas with Acrylic paint, in Landscape orientation. 
The colors used in this painting include shades of yellow, green, blue, deep red and purple, with white highlights.
This work is available as Fine Art Giclee Reproductions on Paper or Canvas. 
As one of my early acrylic paintings (once I got back into painting after many years), "Circle of Creation" displays the distinct vortex that many of my works have. Though it has an abstract quality, there is a distinct mountain range and body of water below from which a large force of energy spirals out.
Though this work feels primitive to me, it has its own unique flavor of complexity.
One viewer stated to another, 'There's a person who knows what it's like to come out of depression."
This is also one of my many paintings that did not get its title until it was ready to go off to the scanner printer's. I just looked at it in the moment and the name was born. That is descriptive in itself. 
All is well in the midst of change and uprising. There is a sense of stability behind everything.