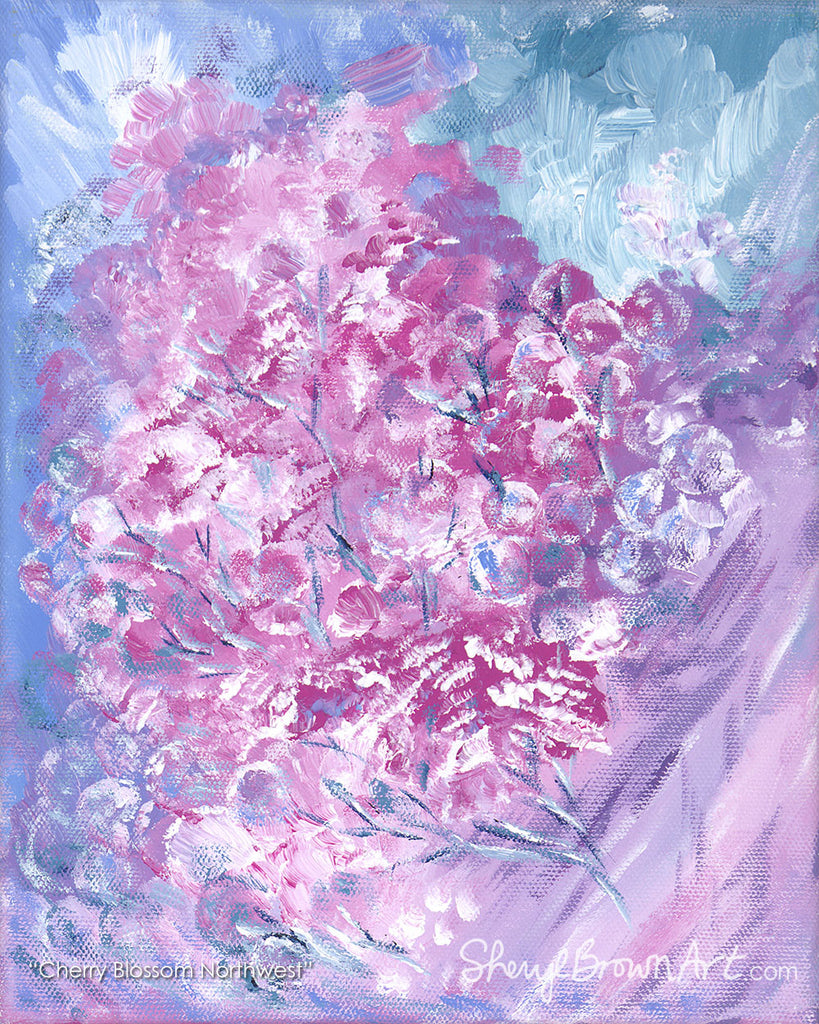 Cherry Blossom Northwest
$45.00
"Cherry Blossom Northwest" is painted on an 8x10" Canvas with Acrylic paint, in Portrait orientation.

The colors used in this painting include shades of pale pink, deep rose pink, grey blue, periwinkle and lavender with white highlights.

This work is available as Fine Art Giclee Reproductions on Paper or Canvas.

Spring cherry blossoms inspired this work. As the painting progressed, I realized it looked more like a cloud of a pink tree perched on a steep lavender hill, than individual blossoms, so I added a few more blue grey strokes to represent tree branches.

One Spring a few years ago, a gentle snow fell on top of the newly blossoming cherry trees outside my window. This memory is captured beautifully in the way the white highlights the pink here. (Even though it might have happened a different year than when I painted this!)

Calm and bright, "Cherry Blossom Northwest" gives a happy energy.