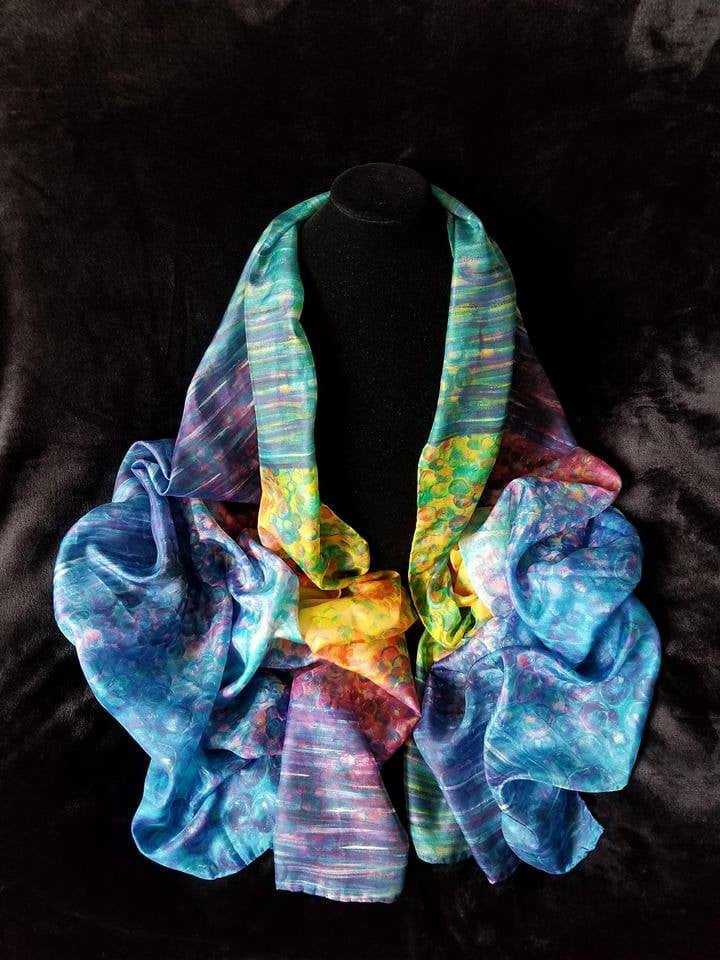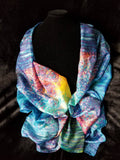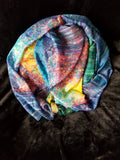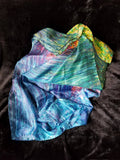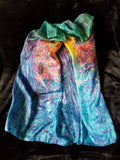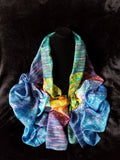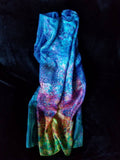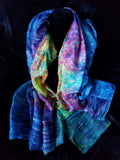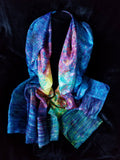 Champagne Dreams Sarong
$475.00
"Champagne Dreams," the silk sarong 
is inspired by the Sheryl Brown Art painting of the same name. Even though this sarong is of a most generous dimension, it is still fine enough to wear as a scarf.
Pictured here is the 36x84" size for $475 
(
plus applicable sales tax). 
Shipping within the US is included. Sizes are approximate. 
All Sheryl Brown Art silk scarves are printed on soft, fine shimmery Habotai silk and are hand hemmed with love. The designer signature is imprinted right in the design.

"Champagne Dreams" is painted on a 24x36" Canvas with Acrylic paint, in Landscape orientation.
The colors used in this painting include full spectrum colors, predominantly in shades of blue and green with a fair amount of yellow and raspberry red.
This work is available as a Silk Scarf  (approximately 24x72" - large enough to wear on the shoulders, sheer enough to wear around the neck) and as Fine Art Giclee Reproductions on Paper or Canvas.
The painting on this large canvas went through a few evolutions before it reached its final iteration.
I began with a lemon yellow background. The first shapes painted were circles of raspberry magenta, blue and purple. 
At first they looked like bunches of grapes. I continued painting circles in yellow and green, highlighting them with tiny touches of red, orange, turquoise and lavender, all the colors of the rainbow and then some. It did begin to get rather tedious, and at one point, seemed rather redundant. So I took some white and made broad sweeping strokes in a horizontal direction on the bottom half of the painting. 
When I described this addition to someone on the phone (who had never seen the painting), they exclaimed, "Oh you covered all that texture." I doubted myself and began reworking in some of the circles. At that point, it made me think of seeing bubbles under the surface of the water, or a reflection. 
This is one of my most time intensive works, painted during a long, hot summer. 
"Champagne Dreams" was named by my reproduction expert. 
It became one of my first scarf designs, and indeed remains a favorite.