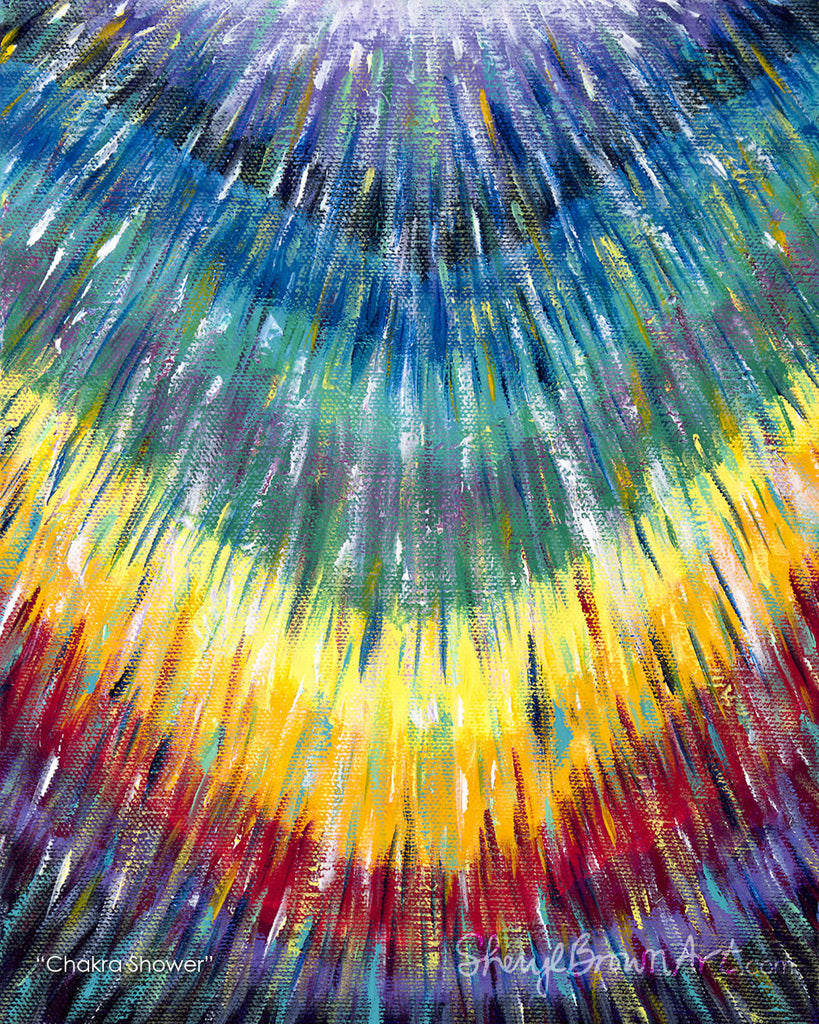 Chakra Shower
$45.00
"Chakra Shower" is painted on an 8x10" Canvas with Acrylic paint, in Portrait orientation. 
The colors used in this painting include shades of raspberry, true red, marigold orange, yellow, green, blue, purple, lavender, black and highlights of white.
This work is available as Fine Art Giclee Reproductions on Paper or Canvas. 
"Chakra Shower" is the first in what I now think of as the Chakra Series.
The simple inspiration for this painting was a candle sitting near my window, which had the colors of the chakra in order, and in a curve. I arranged the colors in a similar manner with a few modifications, then added the white showers as a top layer, as an afterthought. 
The longer I went on with the white streaks, the more I was concerned that I had over done it. However, instead of making any changes to this painting, I just started a new one which ended up having a very different energy. (See Chakra Dance.)
Even though all of the paintings in the Chakra Series are well liked, it seems that "Chakra Shower" is the most popular. So much for my worries!
The energy coming down from on high in this painting is supercharged. Count on being completely woken up, both literally and figuratively when you put this work into your environment.