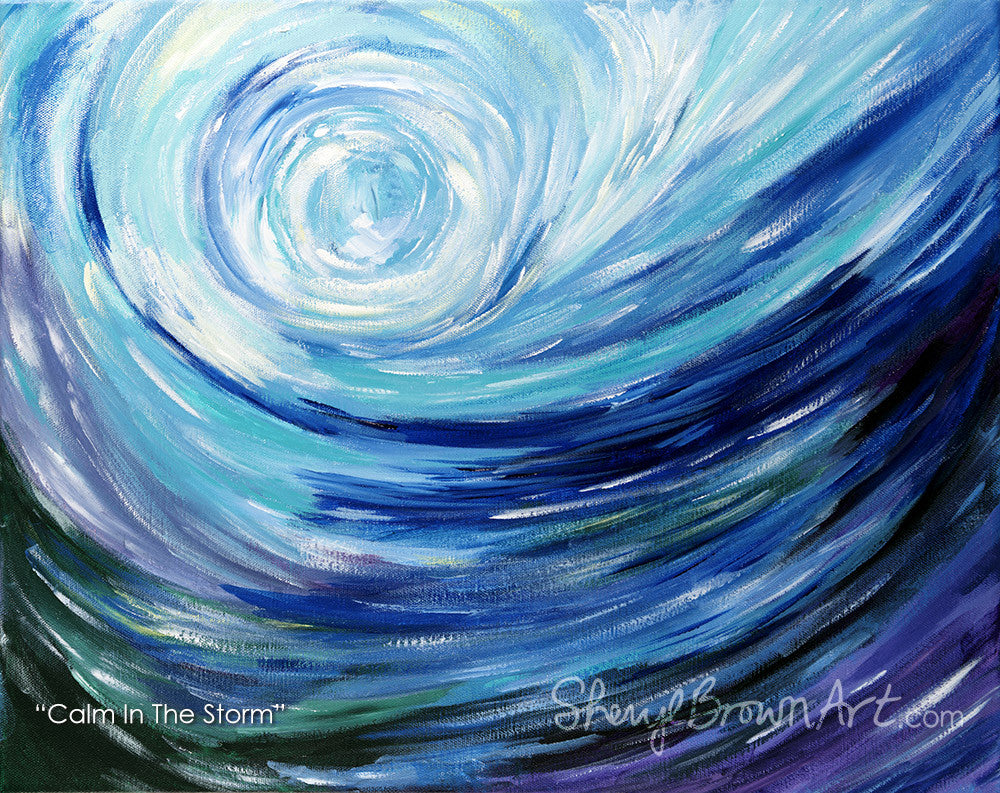 Calm in the Storm
$200.00
"Calm in the Storm" is painted on a 16x20" Canvas with Acrylic paint, in Landscape orientation. 
The colors used in this painting include shades of deep blue, cobalt blue, inky blue, baby blue, light blue, lavender, grey, sage green and white with the barest hints of pale yellow.
This work is available as Fine Art Giclee Reproductions on Paper or Canvas.
A swirling vortex of wind and water seems to carry a bubble of peace along its path. One could imagine the water rising up to encircle the sky.
After I completely finished this painting, I saw what seems to be a seated figure with light shining through from above as though to bestow calm. No enhancements were made. It manifested on its own.
The strongest feeling of this painting, no matter how dark some of the wind energy nearer the bottom, is the overall lightness and feeling of rising above.
The first title this work was given was "Calm in the Eye of the Storm," which was very long, so I shortened it to "Calm in the Storm." This feels right.