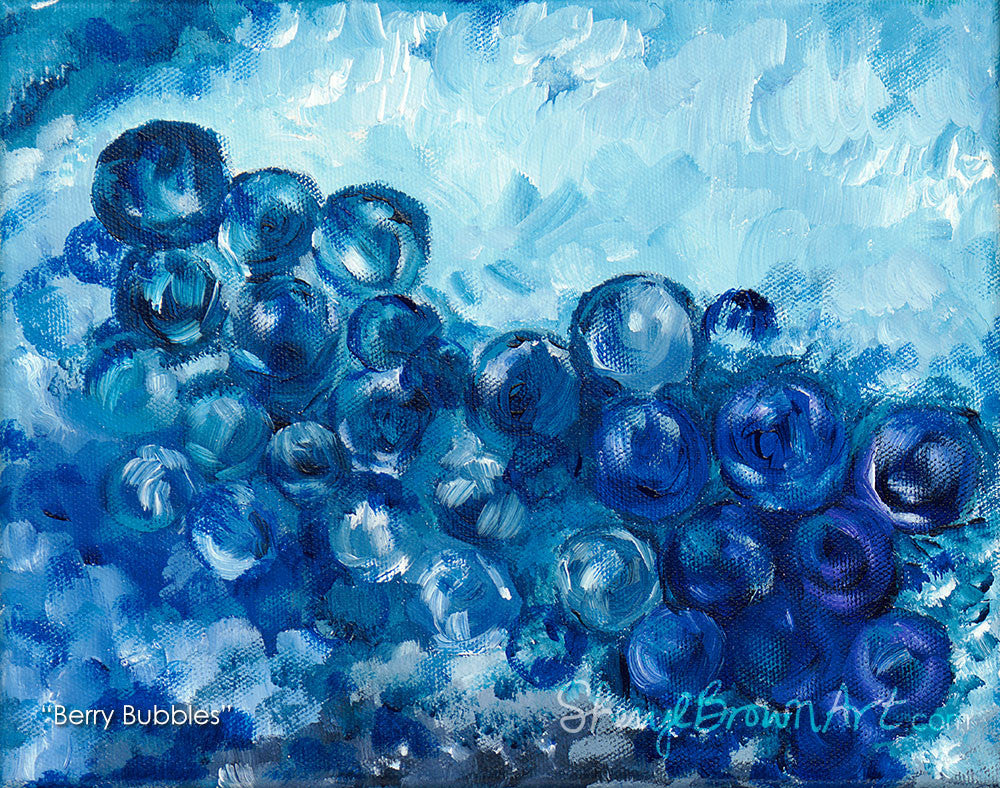 Berry Bubbles
$45.00
"Berry Bubbles" is painted on an 8x10" Canvas with Acrylic paint, in Landscape orientation. 
The colors used in this painting include shades of light blue, baby blue, deep blue and grey blue with white highlights.
This work is available as Fine Art Giclee Reproductions on Paper or Canvas. 
It was painted much later than "All About Blueberries," yet is definitely "of a piece" with its cousin. 
"Berry Bubbles" is very similar to "All About Blueberries" on the bottom half with a pile of blue spheres. But it has an expanse of textured light blue at the top, giving the look of a cloudy sky. The bottom corner also has the look of stormy clouds in the texture. This gives it less of a whimsical look, and more of a moody feel.
One might imagine this as reminiscent of a roiling sea, or bubbles ready to pop.
Blue lovers will love adding this one to their collection. It definitely has that combination feeling of still waters run deep and maybe even fast and furious.
Which is it for you?