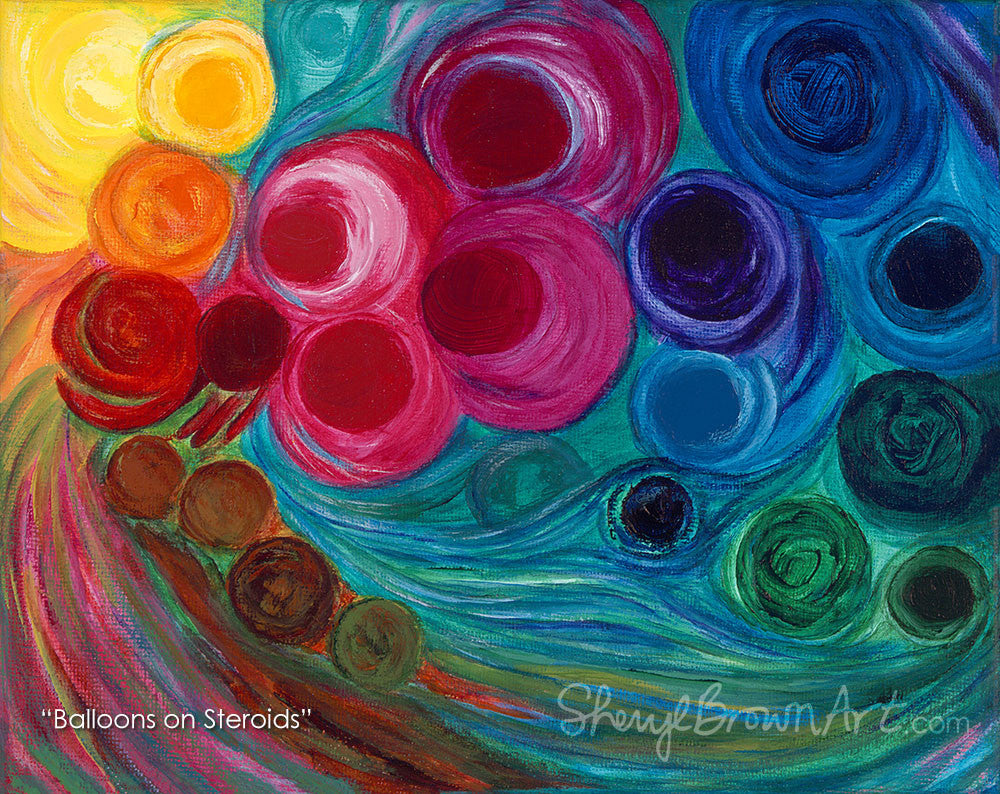 Balloons on Steroids
$45.00
"Balloons on Steroids" is painted on an 8x10" Canvas with Acrylic paint, in Landscape orientation. 
The colors used in this painting include shades of yellow, marigold, orange, fuchsia, raspberry red, magenta, purple, blue, turquoise, green and toast brown.
This work is available as a Silk Scarf and as Fine Art Giclee Reproductions on Paper or Canvas. 
This work began by being a study in tubes of paint, a paint palette if you will. I was painting circles of each of the colors in my collection that I paint with most often, just to see what all I had.
Soon I noticed the resemblance to a huge bunch of balloons being swept off by a great gust of wind. I could even imagine the strings where they were attached.
A great surge of whimsical movement and joy, "Balloons on Steroids"  invites the viewer to participate with a myriad of feelings.
This little picture packs a lot into a minimal space.