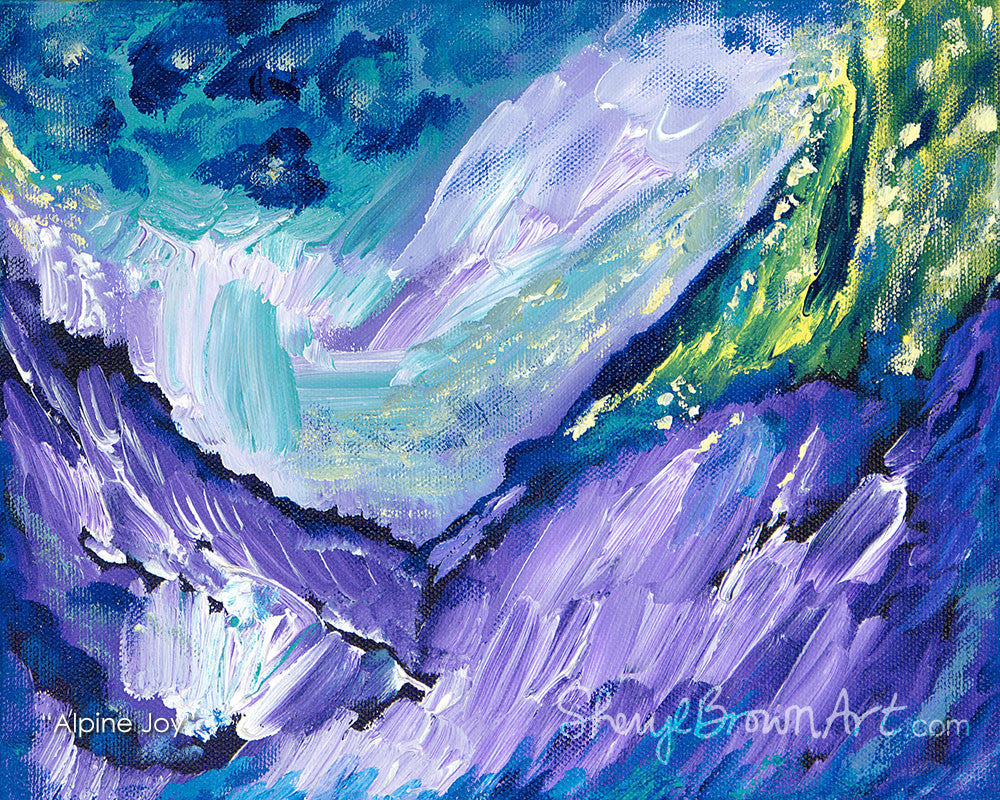 Alpine Joy
$45.00
"Alpine Joy" is painted on an 8x10" Canvas with Acrylic paint, in Landscape orientation. 
The colors used in this painting include shades of deep blue, purple, lavender, turquoise, light blue, spring green, yellow and white.
This work is available as Fine Art Giclee Reproductions on Paper or Canvas. 
As I was laying down colors and textures for this painting, it started to look like snowy mountain slopes and blue sky. Skies and mountains are a frequent occurrence in Sheryl Brown Art, even when I am painting in an abstract manner. 
This painting feels cheery to me, even though it certainly feels cold outside..! Perhaps it is a cold Winter day, but it's definitely moving into Spring..!
The bit of yellow that showed up gave this painting a sunny look, thus "Alpine Joy."
If you enjoy a crisp winter day, you'll love having this work of art grace yours walls.