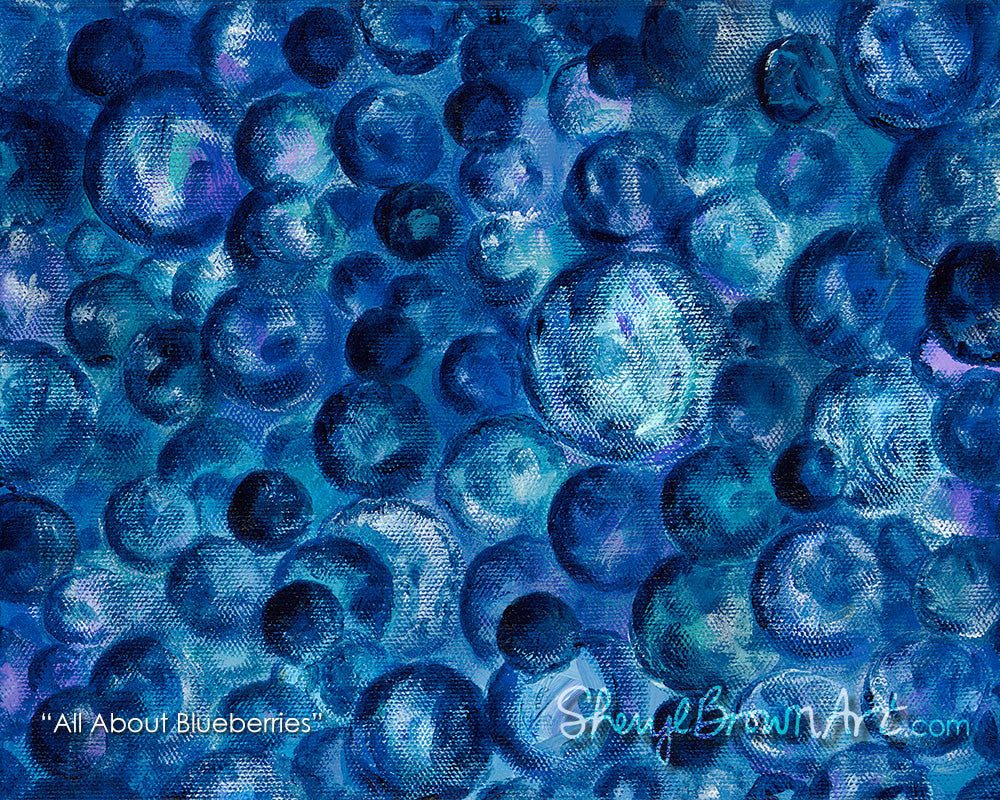 All About Blueberries
$45.00
"All About Blueberries" is painted on an 8x10" Canvas with Acrylic paint, in Landscape orientation. 
The colors used in this painting include shades of mid to dark blue with highlights of white and hints of lavender and turquoise.
This work is available as a Silk Scarf and as Fine Art Giclee Reproductions on Paper or Canvas. 
Here we have a whimsical collection of round spheres covering the whole canvas, in shades of blue with highlights of white, the colors of blueberries, Though playful, this piece still evokes calm.
Like many of my paintings, "All About Blueberries" began simply with laying some color on the canvas. In this case, I was practicing creating the round spheres that I had sort of stumbled on in an earlier painting. 
As the whole thing progressed, I could see the theme of blueberries, very blue ones, so I kept to the blues rather than branching into my frequent full spectrum mode. 
This one always puts a smile on my face.