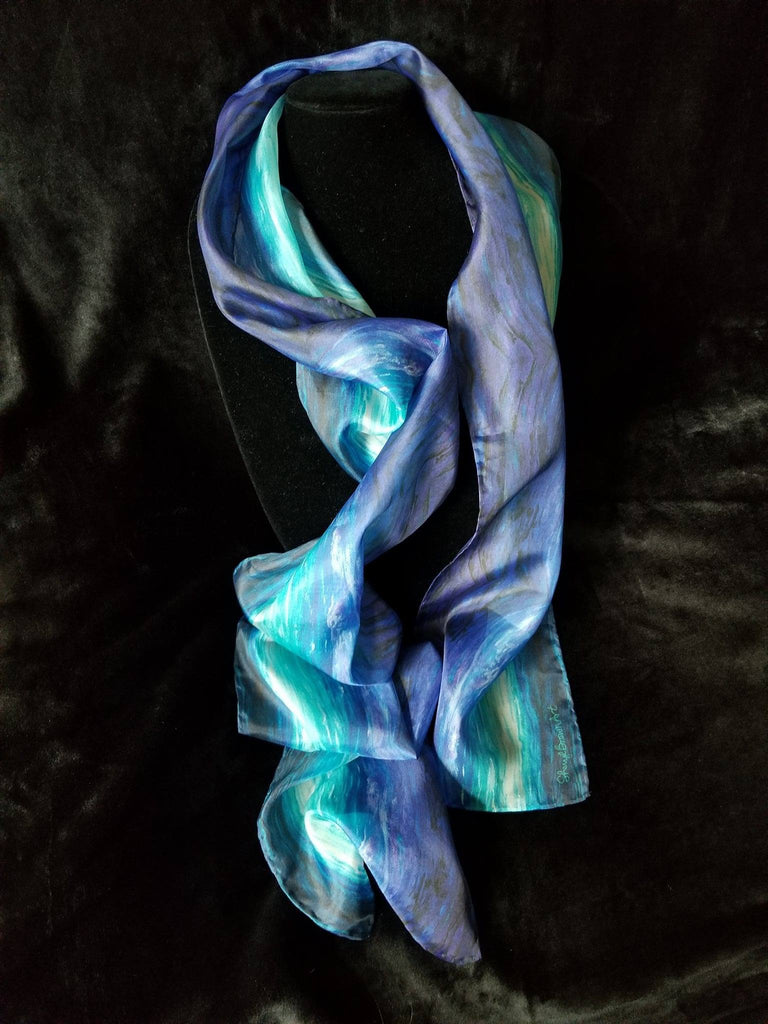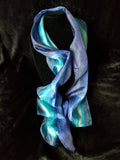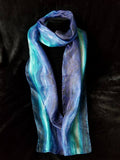 Ocean Swell Scarf
$125.00
"Ocean Swell," the silk scarf is inspired by the Sheryl Brown Art painting of the same name.

Pictured here is the 
10x80" size for $125
(
plus applicable sales tax). 
Shipping within the US is included. Sizes are approximate. 
All Sheryl Brown Art silk scarves are printed on soft, fine shimmery Habotai silk and are hand hemmed with love. The designer signature is imprinted right in the design.

"Ocean Swell" is painted on an 8x10" Canvas with Acrylic paint, in Portrait orientation.
The colors used in this painting include shades of deep blue, mid blue, deep purple, periwinkle, lavender, violet, turquoise teal and aqua with white.
This work is available as a Silk Scarf and as Fine Art Giclee Reproductions on Paper or Canvas.
Cool and bright, "Ocean Swell" might be the seashore, or it might be the deep sea depths, depending on how you look at it.
The quality of sheer light on the white and turquoise wave crest completely brightens the aspect of the otherwise deeper blue and purple overall effect.
Or is that bright white light actually the horizon with clouds that look like an energy source?
The lavender and periwinkle swell has upward curves that give an optimistic feeling to the introspection conveyed.
This painting is a personal favorite of mine.
Whether you find yourself on a boat looking out or at the bottom of the sea looking up, I lend you my hope.