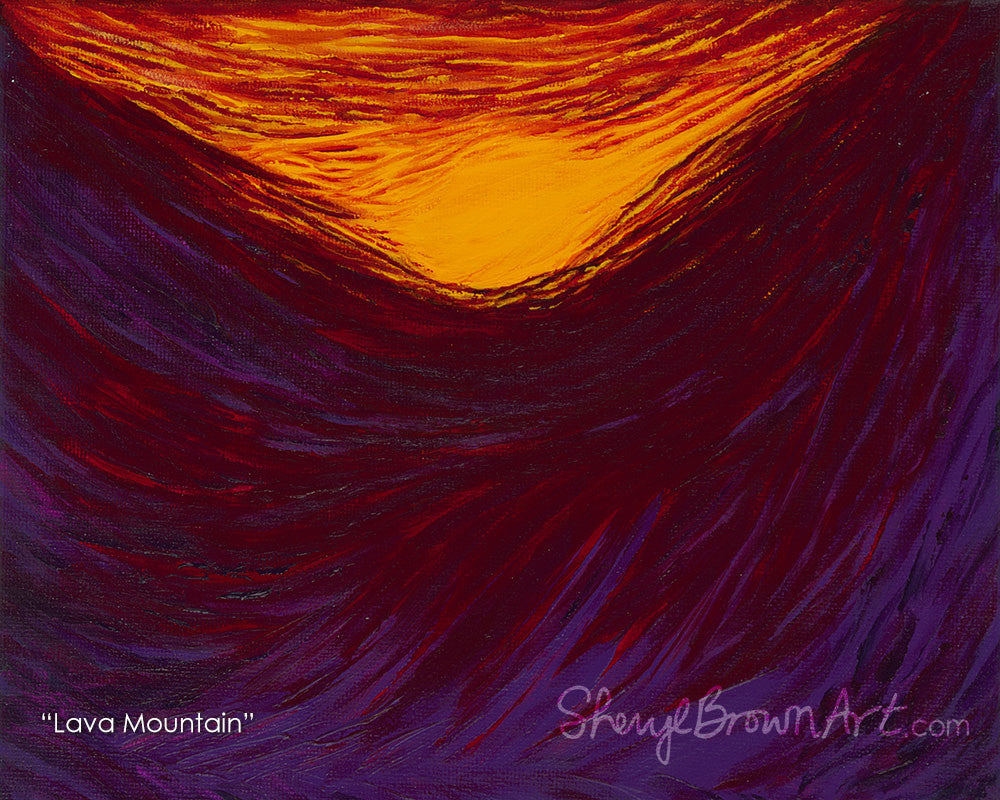 Lava Mountain
$45.00
"Lava Mountain" is painted on an 8x10" Canvas with Acrylic paint, in Landscape orientation. 
The colors used in this painting include shades of marigold, orange, fiery orange, scarlet red, violet purple and deep purple with a touch of deep rust red.
This work is available as Fine Art Giclee Reproductions on Paper or Canvas.
These colors were requested by a very dear friend who asked for red, orange and purple. (I wonder if she got more than she bargained for.)
Painting something intentionally is a different experience for me. It seldom looks exactly or even close to what was in my head. This might seem like a frustration. But I look at it as having an inexhaustible source of a wealth of ideas.
The glowing sun melds into a fiery orange and red sky, exuding a great heat.
The red and deep rust red flow down the purple mountains in a most overpowering way. Nothing escapes its torrents. You truly could see lava here.
Violet purple in the foreground provides the barest of cooling to the overall effect.
It's power all the way in this small painting. Where will it take you?