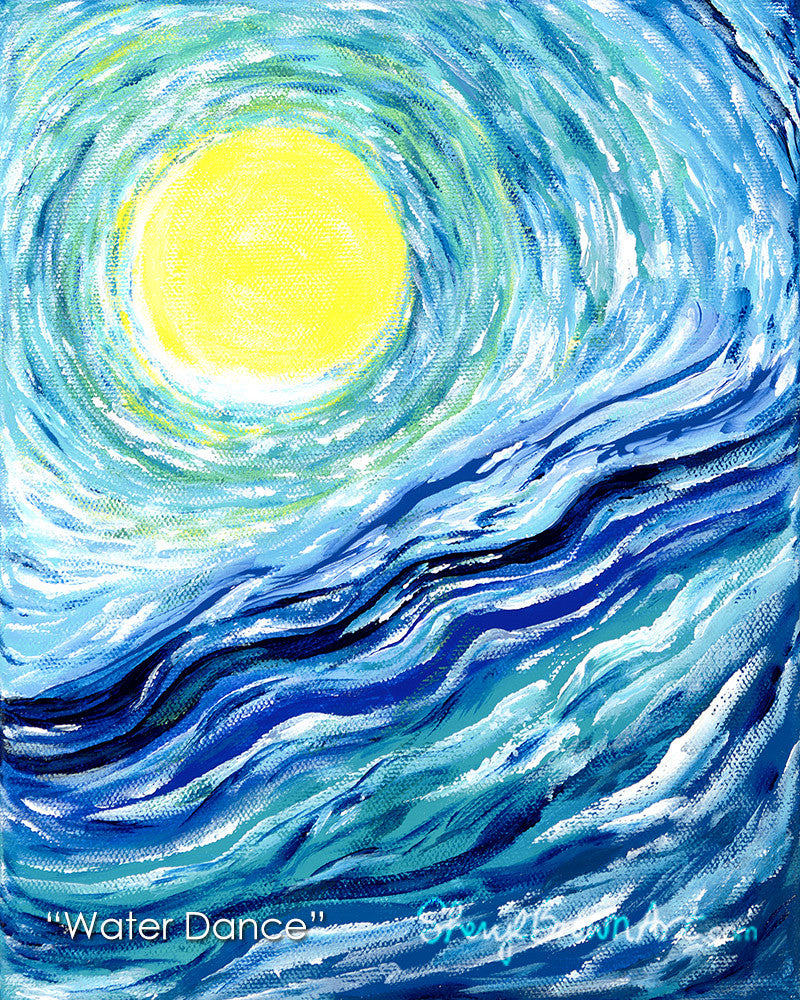 Water Dance
$45.00
"Water Dance" is painted on an 8x10" Canvas with Acrylic paint, in Portrait orientation. 
The colors used in this painting include shades of bright yellow, lime green, mint green, turquoise, teal, cobalt blue, deep sea blue, light blue, slate blue and white.
This work is available as Fine Art Giclee Reproductions on Paper or Canvas.
A great round yellow sun surrounded by white and emanating rings of light blue, mint green and turquoise radiates the whole sky over a waving, rippling body of water that completely slopes upwards.
The rolling waves dance right up to the sky and become one with those blue rays.
Nothing but happy energies circle around in "Water Dance."
Pair up "Water Dance" with "Sun Dance" for double the fun, or even better, create a whole collection of sun balls by including "Fireball Yellow" and "Power Over the Land."
Contrast is cool too, and you'd get that in spades and shades with "Purple Sky" or "Underground Source."