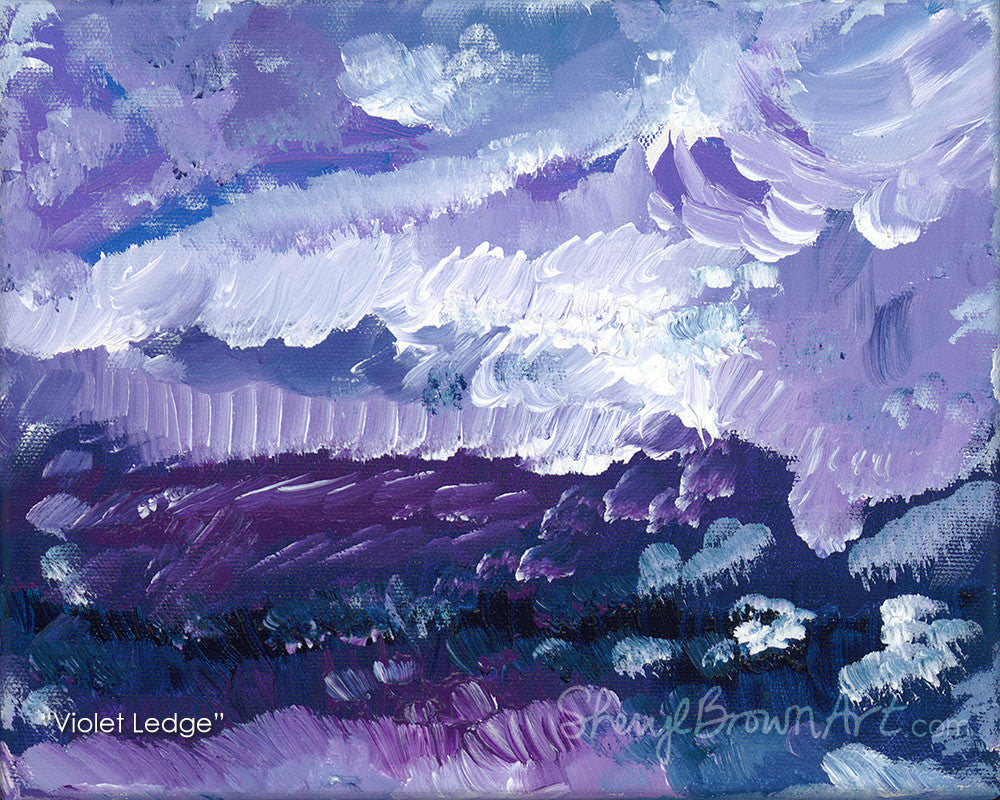 Violet Ledge
$45.00
"Violet Ledge" is painted on an 8x10" Canvas with Acrylic paint, in Landscape orientation.
The colors used in this painting include shades of lavender, periwinkle, slate blue, violet, deep purple, midnight blue and charcoal blue with light grey, light grey blue and white.
This work is available as a Silk Scarf and as Fine Art Giclee Reproductions on Paper or Canvas.
A strong horizontal theme is accentuated by many textured strokes of bright white, bordered and contrasted by vivid violet and slate blue.
Very abstract, there is a look here of clouds going all the way to the horizon where a "Violet Ledge" meets the sky.
Though very similar colors are used in "Underground Source," the greater use of white in "Violet Ledge" gives more light and suggests more of a sky feeling.
Curiosity compels. Strong movement is activating. Cool colors calm.